Out of 28 eggs that I incubated this is the only chick that made it. I have never seen such a crazy, hyper and aggressive little bird. The way it stomped on the 2 chicks that hatched (they passed) and played kick ball with all of the other eggs in the incubator reminds me of wild birds that push it's siblings out of the nest to their deaths so it can get all of the food. It lives in a brooder with silkies 4 days older then itself and it tries to bully them also.
Silver laced polish
I felt so sad about my hatch rate that I purchased a few silkie chicks.
Week old silkies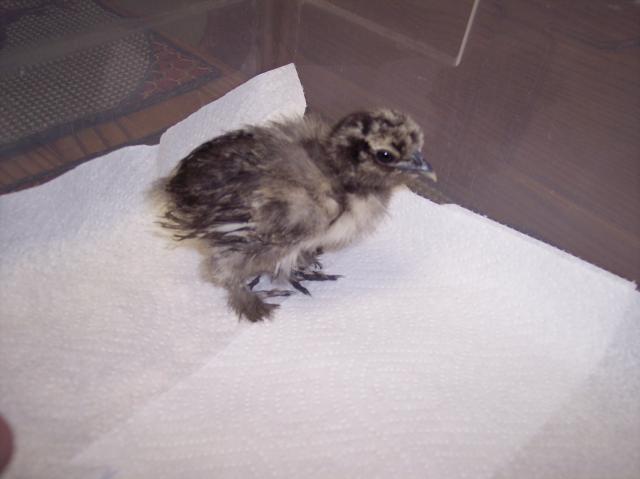 Three/Four week old silkies
Color questions: Does anyone know what color my yellow chick with the darker body in the second photo is? Also, a few of my chicks are supposed to be blue/partridge. What will they look like as adults? What color is the dark solid grey silkie in the last photo?



Last edited: