I am actually a female!
9 Years
Jun 21, 2010
4,886
16
211
The other day one of the workers saw a stray Guinea on the side of the road so he took it back here and put it in our chicken pen

I have only one picture and it isn't the best, but here it is: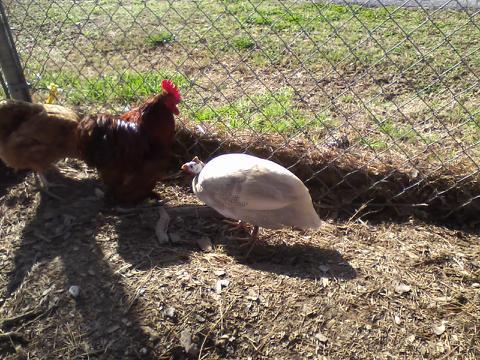 Any ideas unto breed, color, or anything else I should know?
Thanks!
Louie.
PS. More info is aquired. Before answering, please consider reading over the new material in the following pages

Last edited: