Hello everybody, my name is Kari and I live in Minnesota. Me and my family have a small flock of chickens (10) and we love them so much. This year I decided to raise 6 flying mallards of my own and they have been such a joy! They are already 7 weeks old today! I have had such a great time watching them grow and develop into beautiful, mature birds.
My first question is, what should I be feeding them? The ducks have 3 acres to roam and eat bugs, weeds ect. all day, so right now i've just been giving them cracked corn when come up on the deck and ask... but I know corn will fatten them up and I dont want fat ducks that wont fly. I live in a small town and the local feed store doesnt have any duck feed, is reguar chicken feed ok or better then the corn?
My second question is, are all my ducks hens? Some ducks have darker beaks with darker feet and some have lighter beaks with lighter feet. Is that just because they are all unique or are there heads are the last color to change? I just find it strange that I dont have a single drake!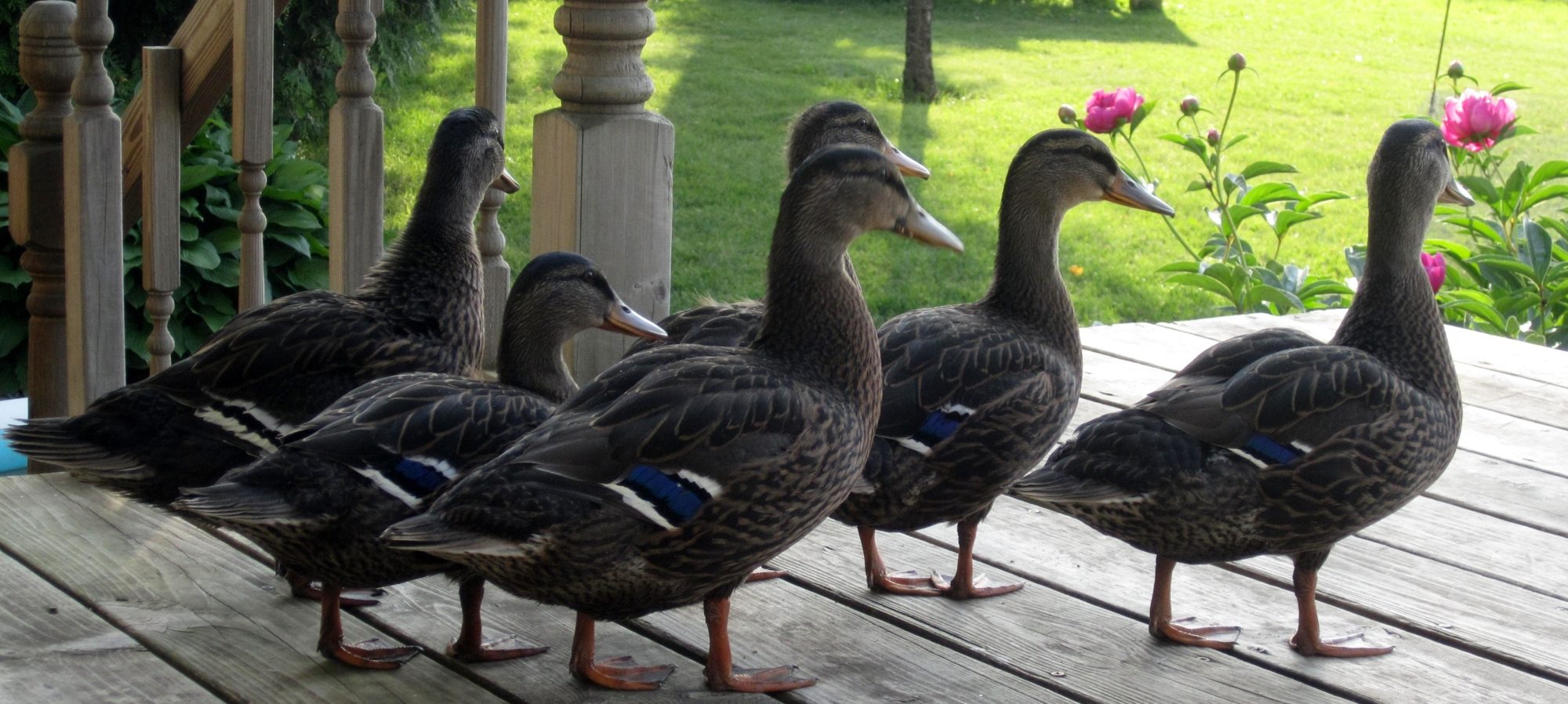 Thanks everybody!