My babies, there ALIVE!!!!!!!!Thanks to everybody's helpful advice, 21 hatched! We are still waiting on the other eggs, and the 21st one's still in the bator, it has what we have been told is unabsorbed yolk. There are more pics in the update in " Hatching and Incubating chicks"!!!!






My kitten, Skittles, staring at them. Cats....

Baby!!


Another one!!!!!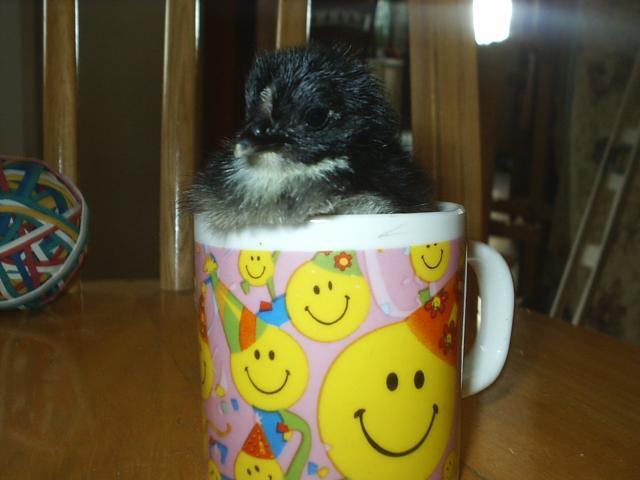 "Do NOT take a sip, or I will peck you!"
I was bored, I think it is pretty cute!

Last edited: