OK, I am learning more and more everyday about what I should have done, but this is what I have so far. We got a 10x10 dog run and two plastic dog houses for free and thought that we could use the dog houses for the chickens for the summer while we plan a winter worthy house. We covered the top with a tarp for some storm protection and shade.
I raised one of the dog houses up on a garage shelf and weighted it down with leftover landscaping brick. The kids built the ladder from scrap wood and the perch is just another piece of scrap wood.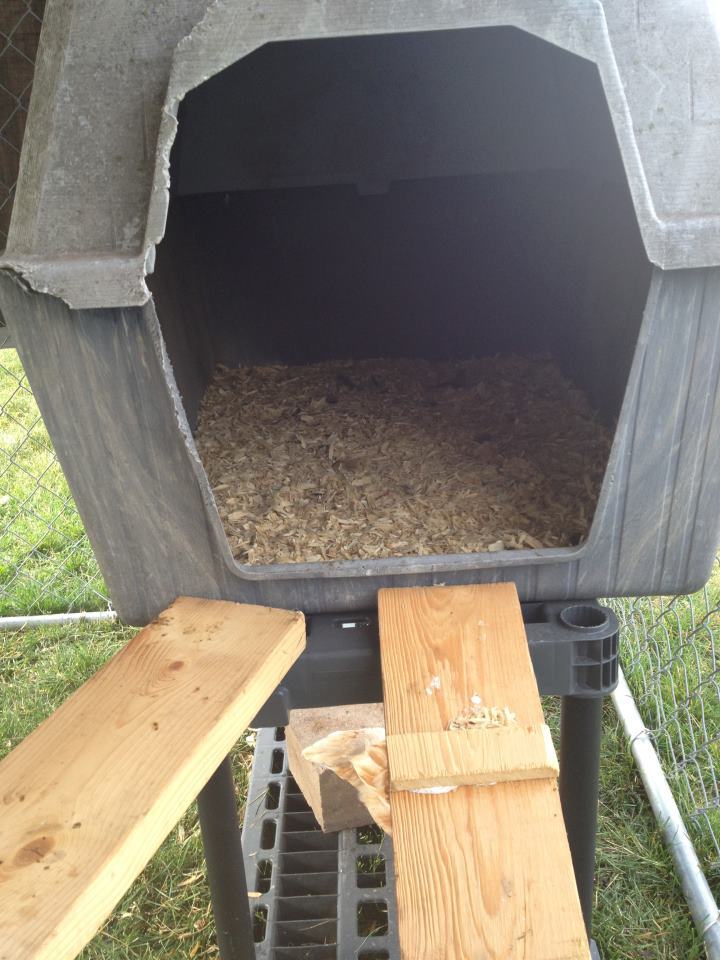 The water is under another garage shelf that the girls love to perch on. So far the water isn't getting too gross. And the food is in another dog house on the ground, although sometimes they sleep in there.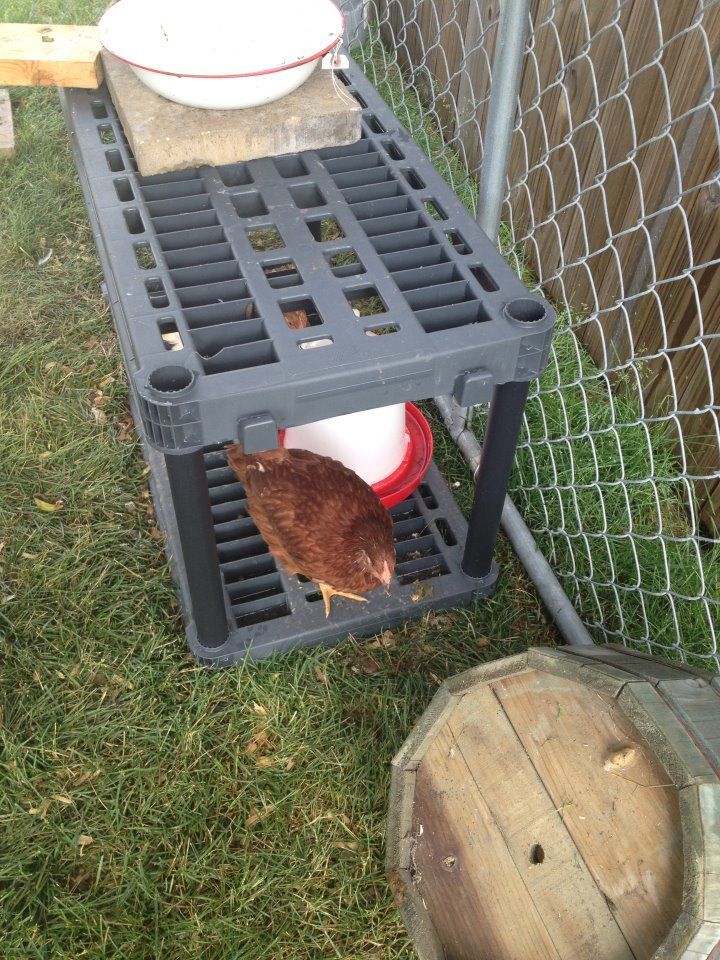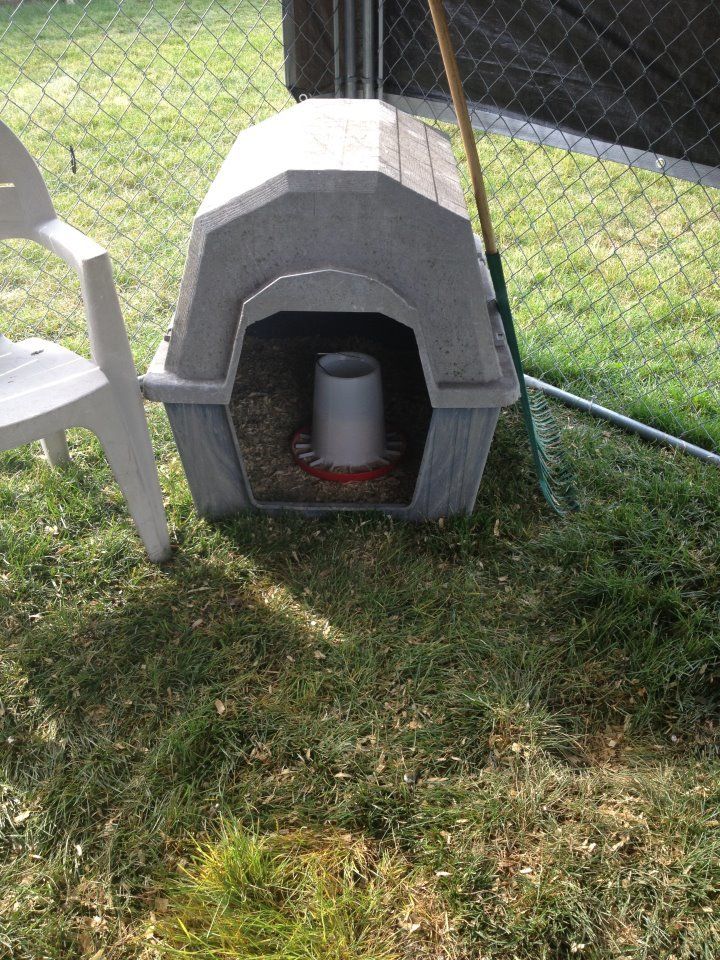 This is a pic of the notorious chicken hot tub... What happens in the tub, stays in the tub!
And Iris relaxing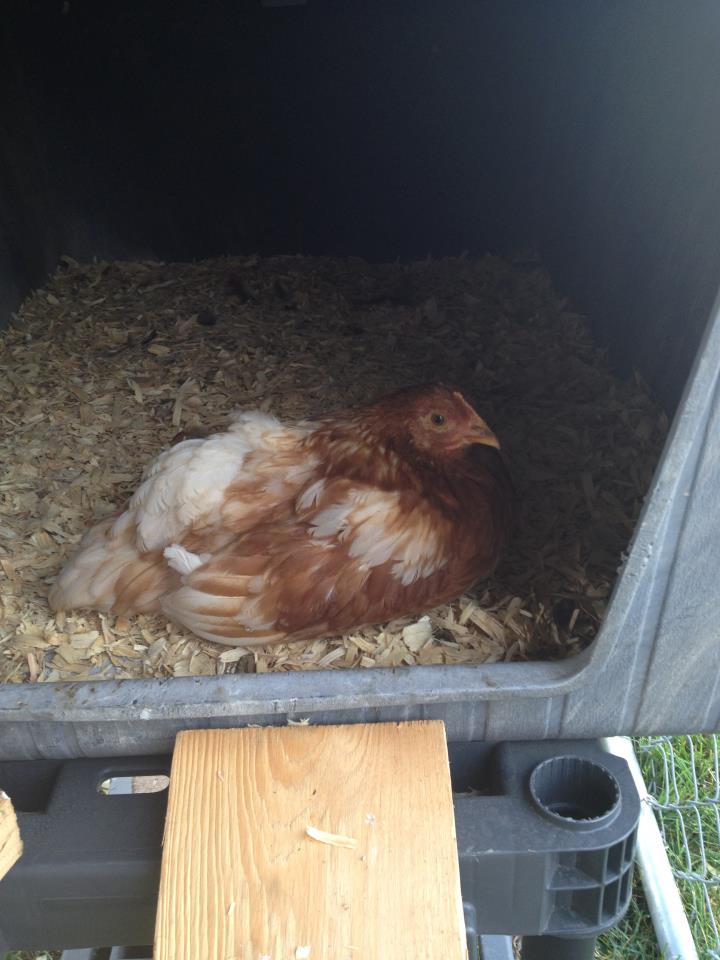 OK, So there are some problems. We had our first thunderstorm today and I spend the entire storm in the chicken run trying to keep water off of the tarp. I'm also having trouble trying to figure out what to do with the grass. Do I weed eat in there? Won't that scare the girls to death? Also, I don't have perches in the dog houses as the girls have mainly slept in a big huddle in the corner, do I need to put them in? My girls are about 8 weeks so I'm not worried about nesting boxes just yet.
How can I improve this run?