BeakHouse's Mad Chicken Scientist
14 Years
I'm relisting!
Here are a few shots of one of my blue pullets just growing into her 14th week. I love the lacing my blues get. Sorry about the quality of the shots, as they're from my phone and the sun was setting, which harshified everything! She is still leggy and a skinny pre-teen, but I expect she'll get to be gorgeous like the rest.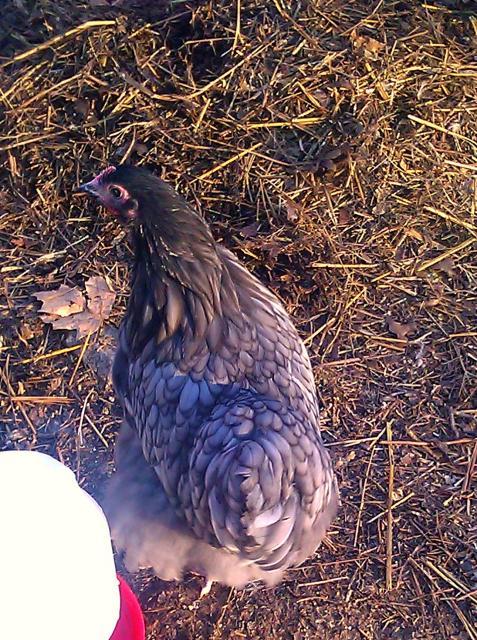 Next to one of the Silkied Ameraucanas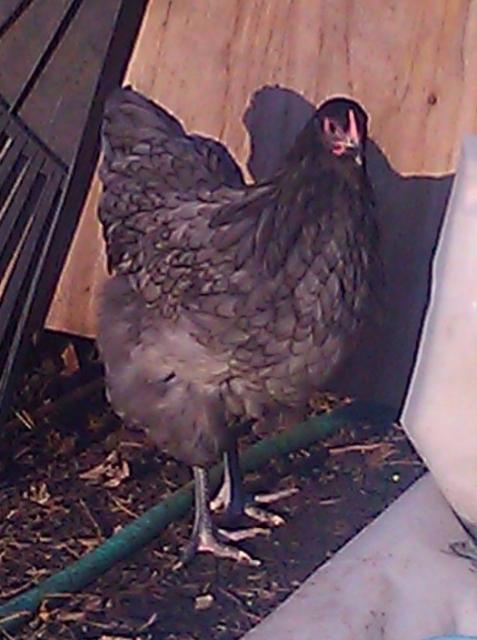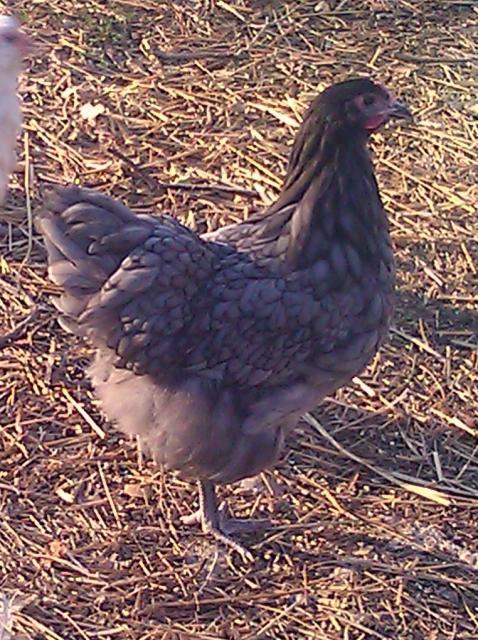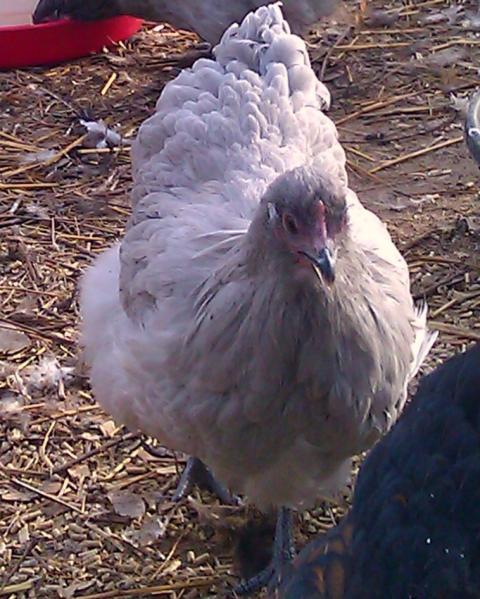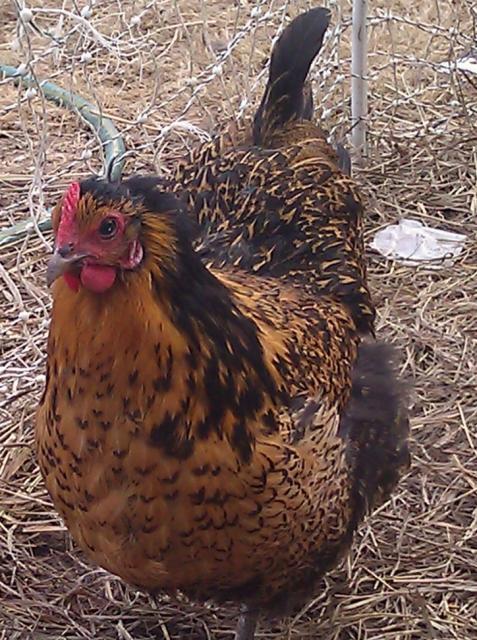 The following is a porcelain d'Uccle, who is young enough to have very little white showing at the tips of his feathers, so imagine this coloring on an Orp, and you'll understand what Isabel will look like.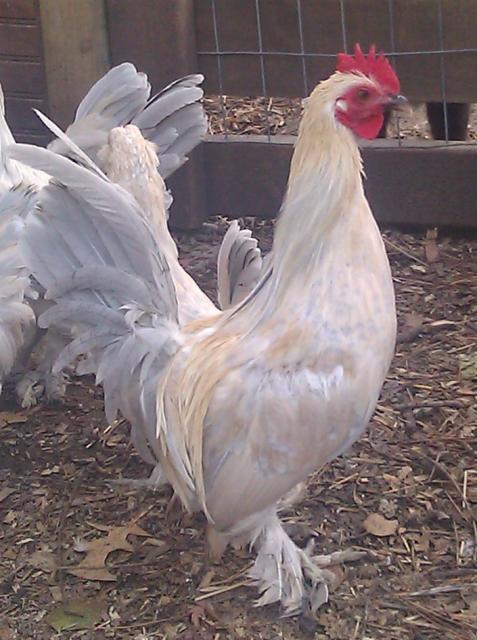 >>
This pen is mixed for the Winter and as I separate, I'll sell eggs since their production has picked up. Some of the pics show birds other than Orps, but those are older pics, and these have been Orps only for months. My birds are big, heavy, friendly, productive layers, and we select for size, shape and temperament. The color projects will be separated in March.
We have 6 Isabel F1s, which will produce either an incomplete Gold-Laced Split to Lavender or Isabels. We have Lavenders, Blue, Splash, and Lavender Split. All eggs will be split to or showing Lavender. These are housed together. I will provide 8+ fresh eggs, based on what they give me. The previous winners each got 12.
Because this is a mixed pen, I'm starting the eggs low, but keeping the auction short, so keep an eye on it!!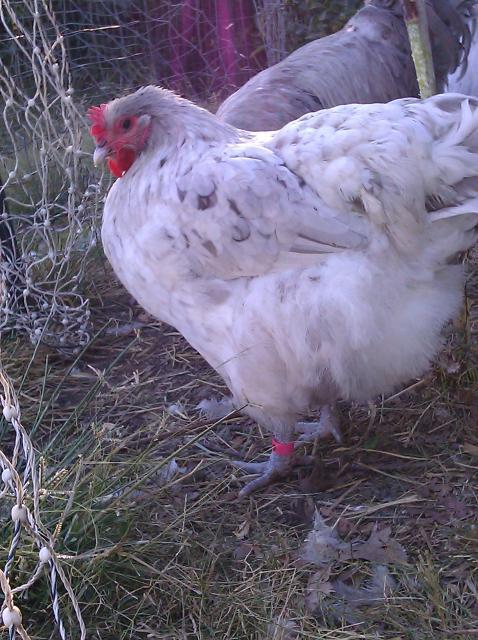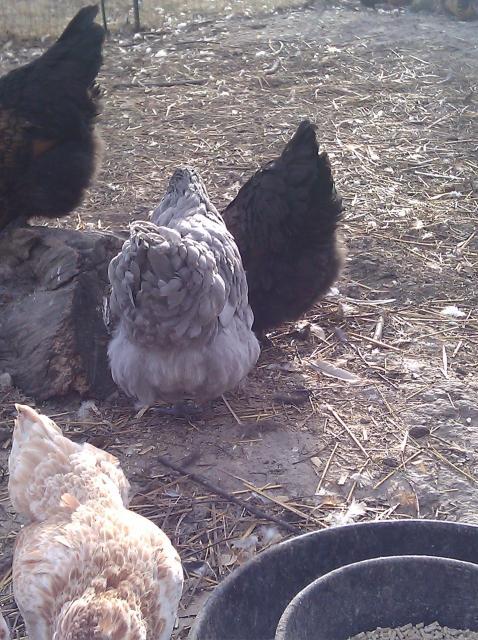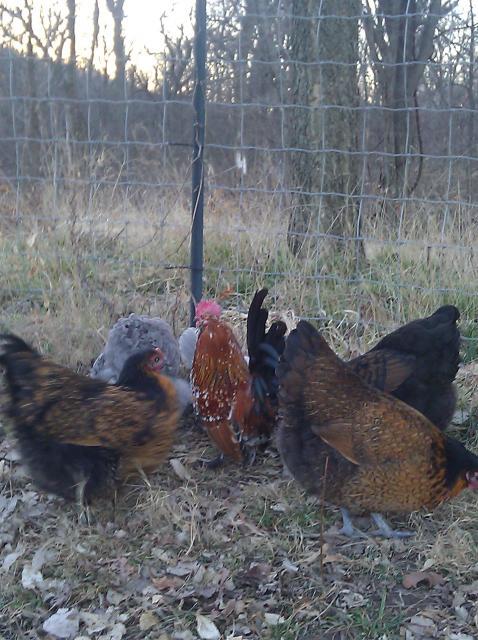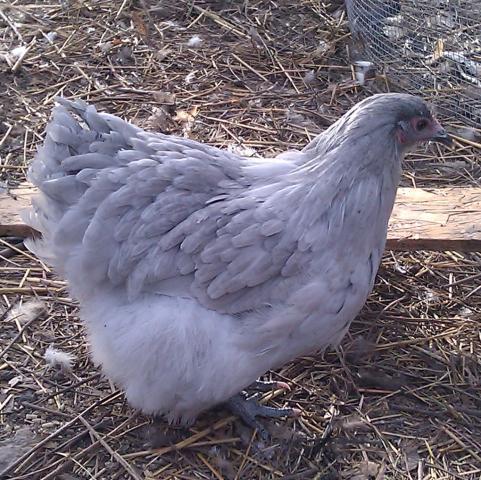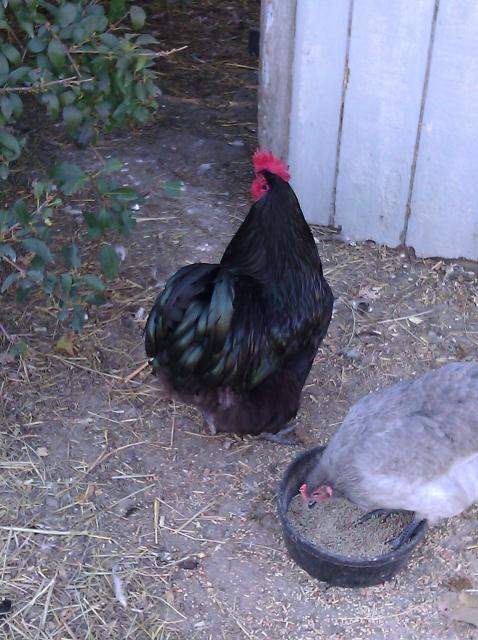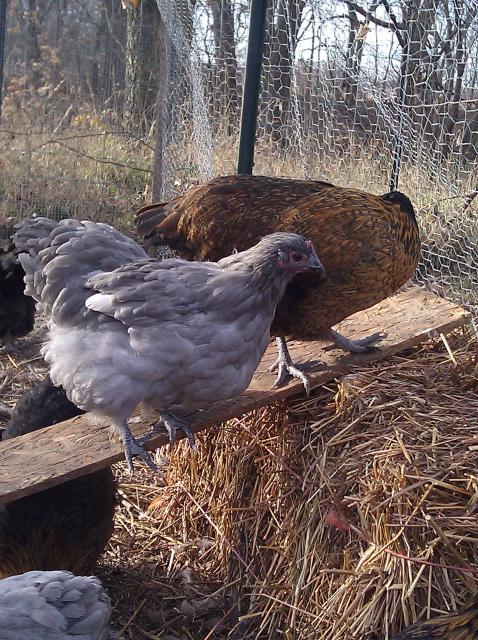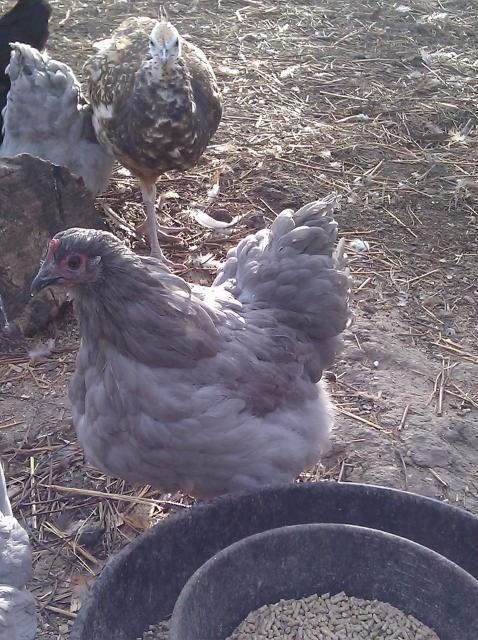 <<
Last edited: