Hurricane Irene hit New Hampshire yesterday. It wasn't nearly as bad as in other places, but it was windy, extremely rainy, and then knocked out our power. Between the wind, the driving rain, and the noisy generator, our girls were uneasy and made the "scared chick" peep constantly.
It was a very busy day for us, but we took some time to handfeed our girls some poultry treat and love them up a little. (the "big" pullets like to be held and petted by me; the silkies like to be cuddled by my wife). They're still worried, but I don't think they're scared anymore. If something is making your chickens nervous, perhaps a little personal attention may help them, too!
Here's a pic of them enjoying their poultry treat.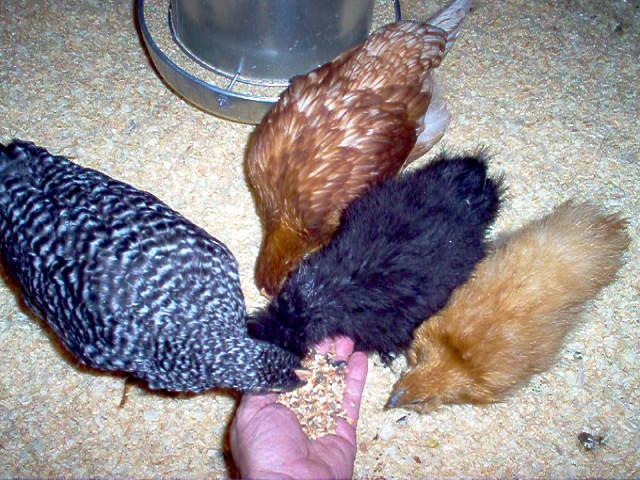 From left to right, Nickie, Penny, Rachel, and McNugget.
We love our pullets!