I made their coop from an old playhouse. Well, it's leaking when it rains. Ugh. Fortunately it only leaks on the sides and it never rains here. I've had them since August and it's only rained twice. Summer is our rainy season so I wouldn't be surprised it if didn't rain more than 5 or so more times before Christmas. Anyway, I need ideas how how to waterproof it. The roof is fine. It's the sides.
Here is a pic of it from the outside.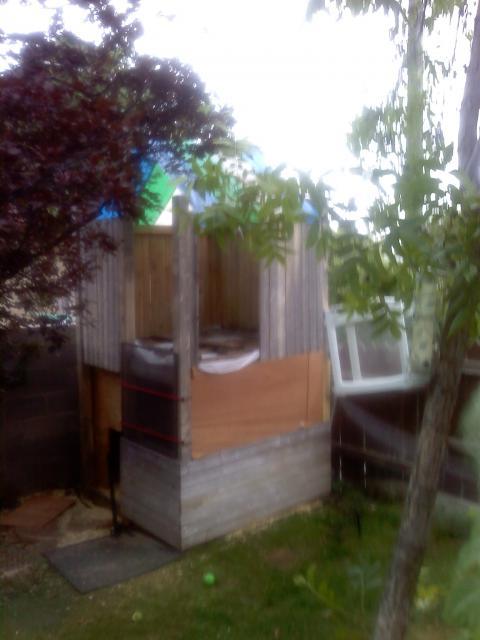 Here is the inside (the first day they arrived and were scared to death):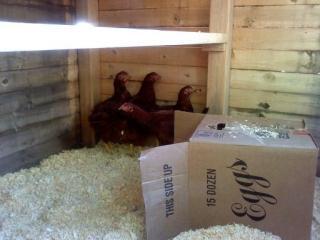 I was planning to renovate it anyway because I hate the way it looks. I didn't want to spend a lot of time and money on a super nice looking coop if I wasn't going to keep them, but I love them and they are here to stay. So first and foremost, I need to make it good for the weather. Secondly, I want to make it cuter.
Any ideas are much appreciated.
Bree