I let my broody BO hatch out a couple eggs from my mixed flock of laying chickens.
The two that hatched are defintely from a brown leghorn hen (only one I have that lays white eggs) and three choices of daddy. Cuckoo Marans, BTB Wyanotte or BTB Silkie. Based on their coloring I've pretty much ruled out the Marans and based on feather type (beside his size) I've ruled out the silkie. The breast on these two is developing some lovely buff coloring and I can't wait for them to mature. I just noticed a couple of days ago that each one has a different comb type. Is comb type sex linked, or did I just get the luck of the draw and from two chicks got a comb type from each parent?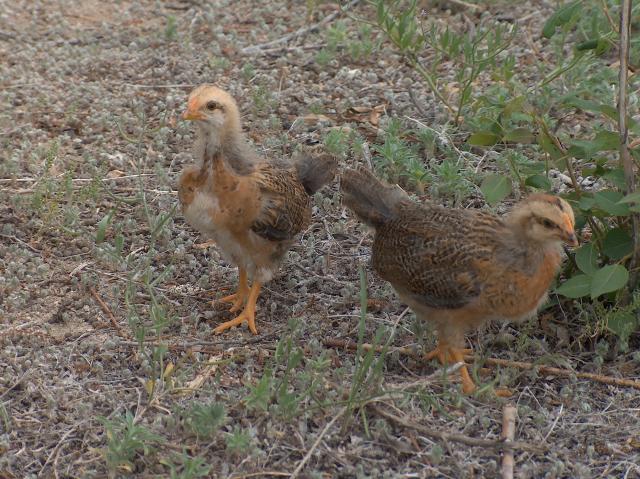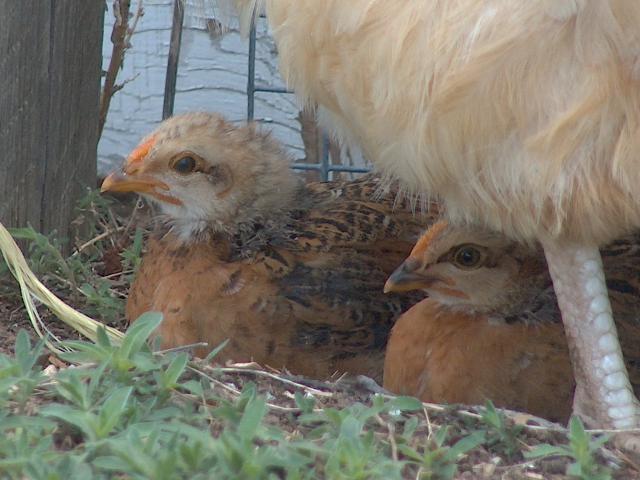 They are approx 3 weeks old in these pics.
Last edited: