A little background: I have acquired ducks only by rescues. My first 4 were 2 pekins one drake one duck and 2 rouen mixes one drake one duck from a guy that wasn't taking care of them they all loved each other the drakes still have no problem with each other I assume because they were raised together.
Here they are: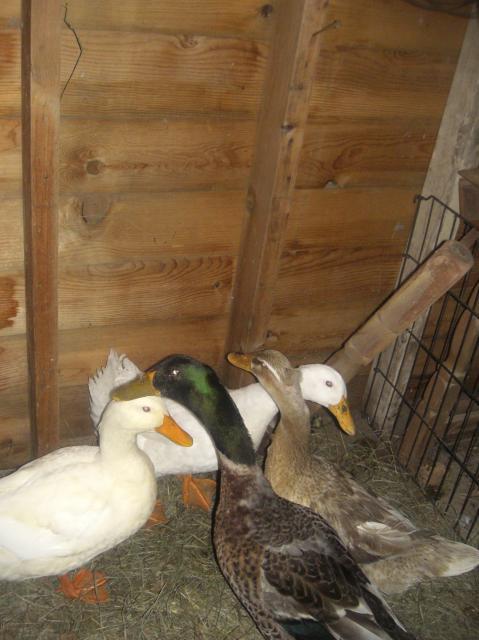 Now fast forward about 4 months I acquired a trio a pekin duck, a rouen drake and his mate a rouen female from a lady. Sadly his Rouen mate died of a nasty feral cat just about 3 months ago.
Here they all are together no problems peace and harmony happy group!: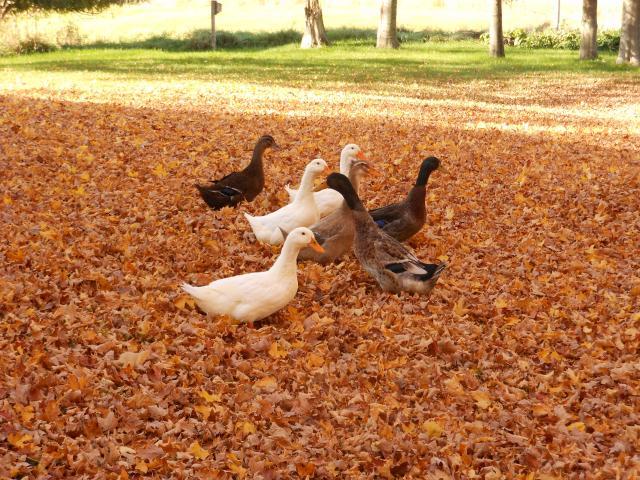 Now fast forward right now my Rouen Drake (not the mix) is literally leaving nasty horrible cuts all over my Pekin Drake. My pekin sits by himself most of the days about 10 feet away from the flock

!!!!! It is breaking my heart. My Rouen mix drake (that came with the pekin drake) will come sit with him once in awhile and he guards him from the Rouen Drake. I know mating season has started but why do the 2 drakes Rouen Mix and Pekin get a long so well? While my other Rouen is so nasty to my pekin!?!?!
Here is my poor boy who sits by himself.. I have put stuff on all his cuts but its seems to get worse everyday (more peck marks from this rouen) he seems cold and he looks just terrible!
This was what he looked like about 3 months ago before this all started!: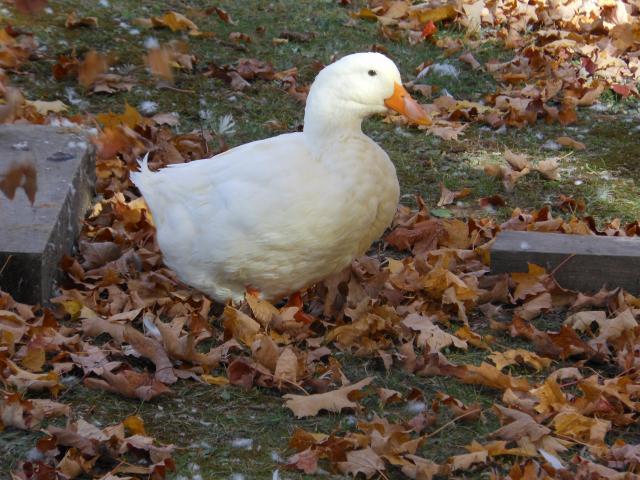 Here is big boy my rouen mix who protects him and is the boss of all the drakes he nips the rouen if he gets to close but nothing as violent as the Rouen will do to my Pekin: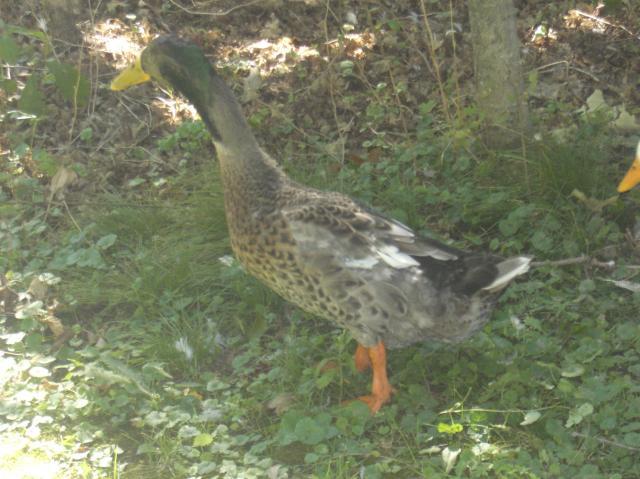 And here is my Rouen Drake who is causing all the problems. My question is what do I do about this? Should I just try to get rid of him? I am worried I won't be able too since duck isn't a big thing around here for pets- food yes - pets not really!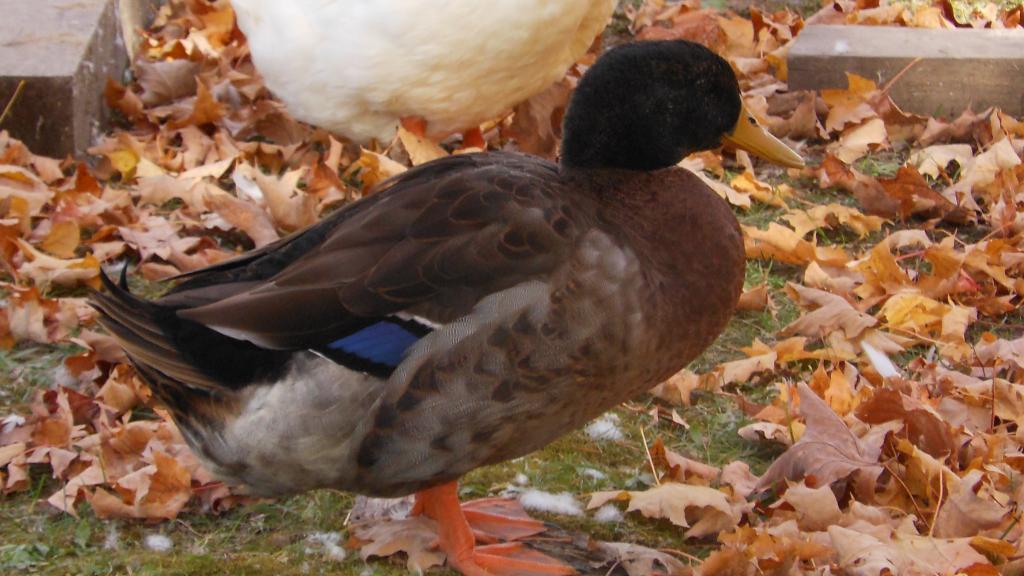 Any suggestions would be great. I really don't want to have to get rid of him but at this point I am not sure what to do....