Oval Office Courier
10 Years
I have this nice splash Sizzle (Silkie X Frizzled cochin) chick that hatched out in October pictured next to one of my frizzled Seramas. The feathers on the Sizzle chick are thinner and much curlier than the several other frizzles I've had. This leads me to believe the sizzle is either a cockerel, or that he's homozygous for curl. I've never hatched or had a male frizzled yet, so I assume the feathers are thinner?
The room where the photo was taken is not very warm, so the serama's feathers are at their flattest. The sizzles feathers don't change with heat or sunlight. All my other frizzled birds curl with temperature increase.
Pullet or roo? The sizzle's behavior has gotten more docile & s/he's gotten more pullet like over time. Sort of silly & amenable to being held & carried, just like many of the silkie pullets out there.
No delayed feathering problems, good weight. She is a house-sizzle until spring. The head rooster to whom I introduced him/her showed no aggression, as well.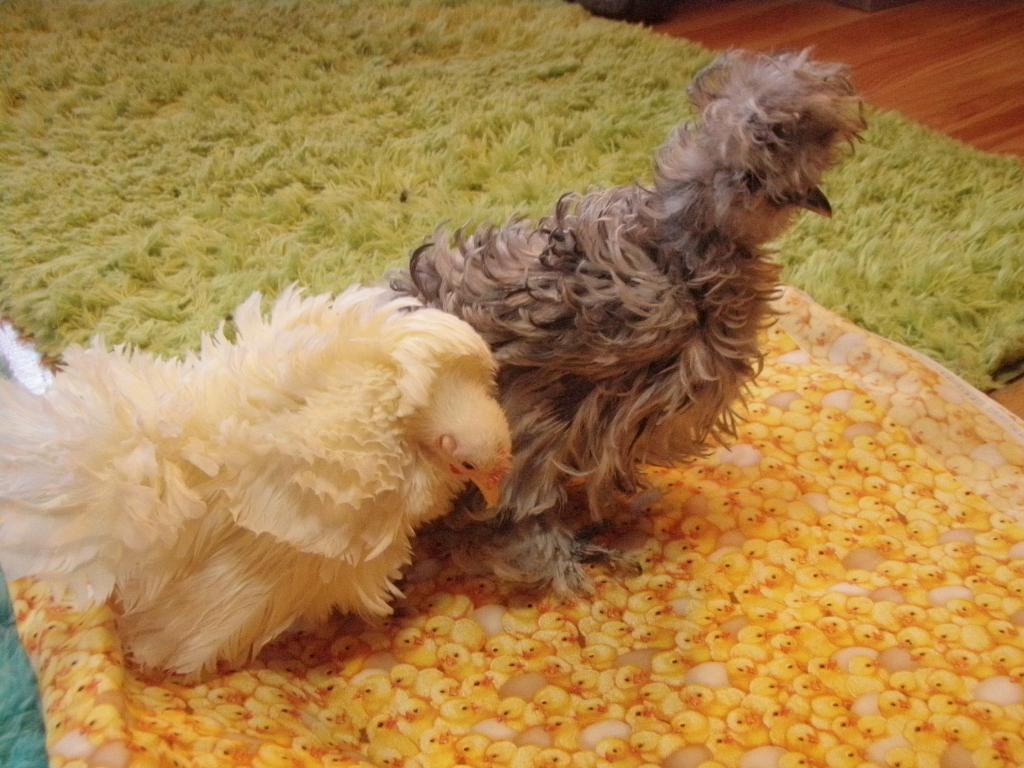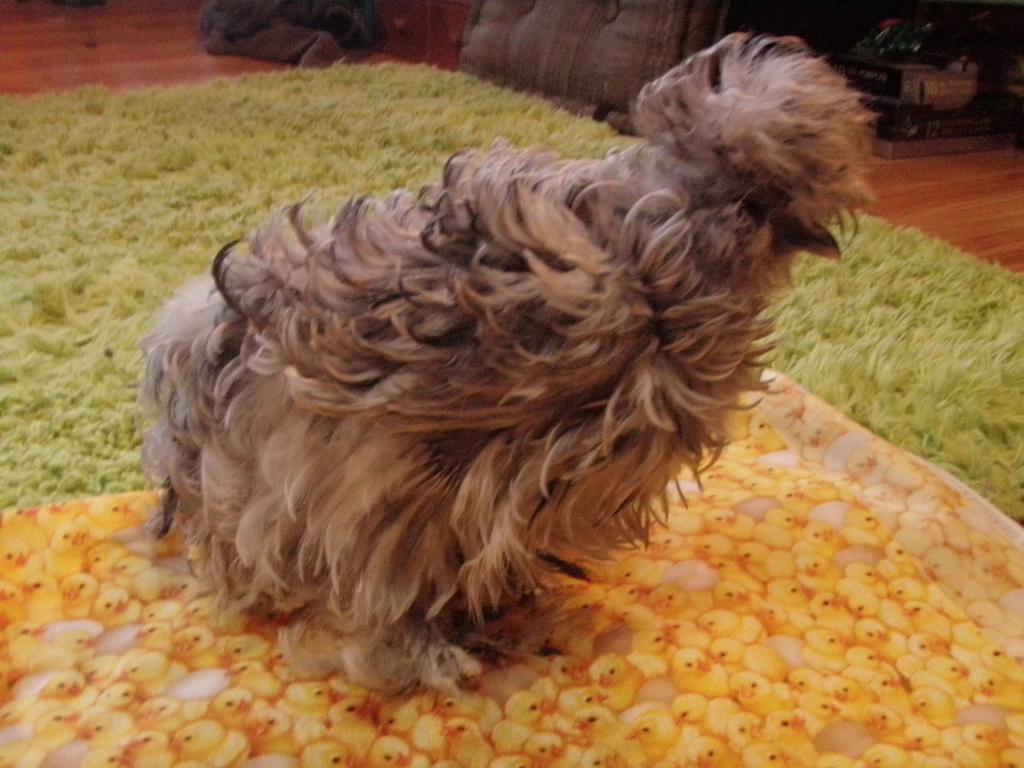 What do people think of the quill (middle feather)? S/he dropped this during photo shooting. Is this what's called a "blood" feather? All the shafts seem to be this thick at the skin, except near the head & neck.
There is blood on this, but it was not pulled.
Cochin feathers with the sizzle feather as third of four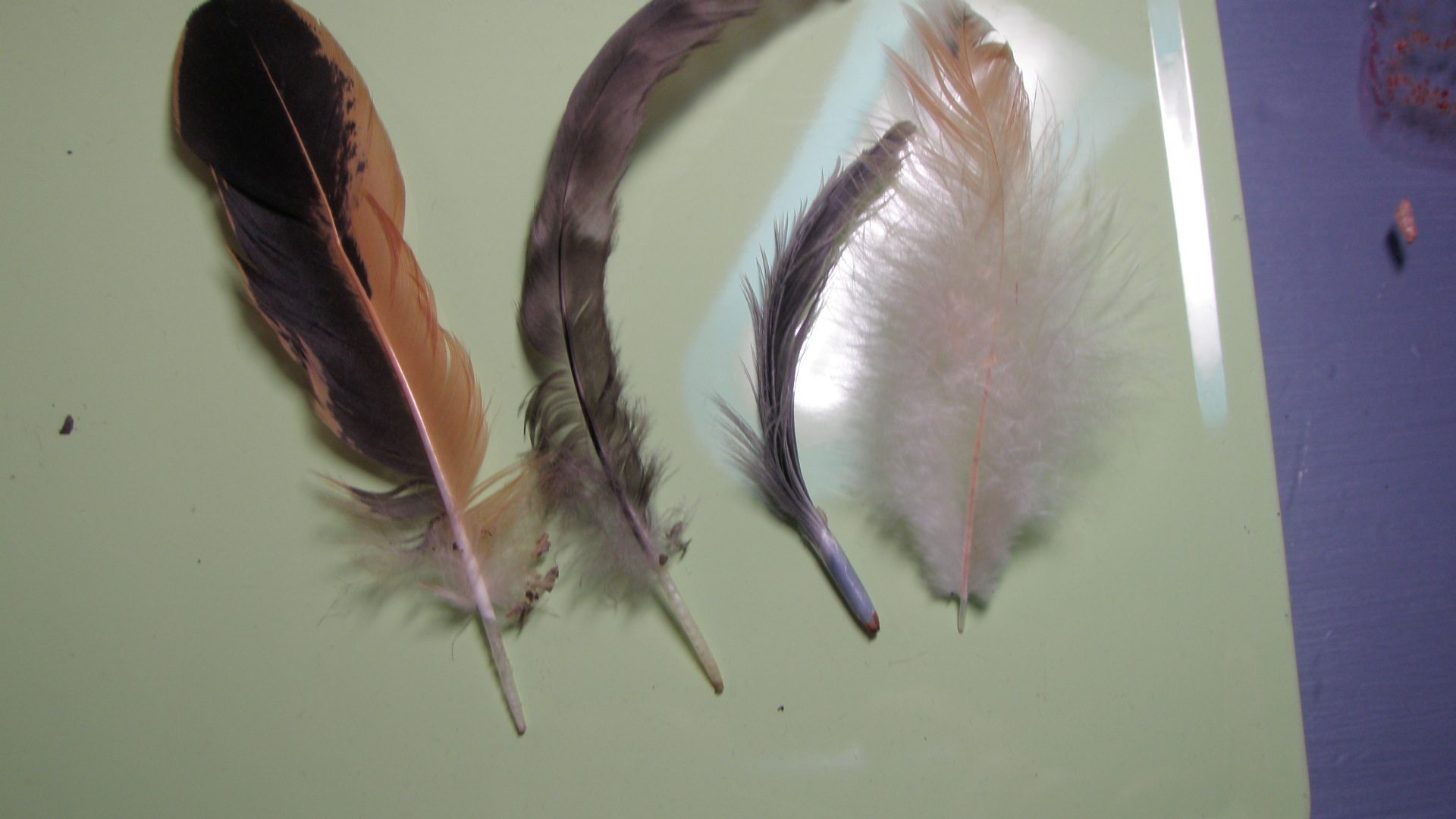 Sizzle feather between cochin wing feather & rump feather