For the last month or so, I've been wanting to make a new roost ladder out of halved branches. I was hoping a branch I could use might come down from some of the bigger trees on our property, so I've been keeping my eye out for something big enough to use.
Be careful what you wish for. About 9:00am I heard a loud crack and ran outside to see this: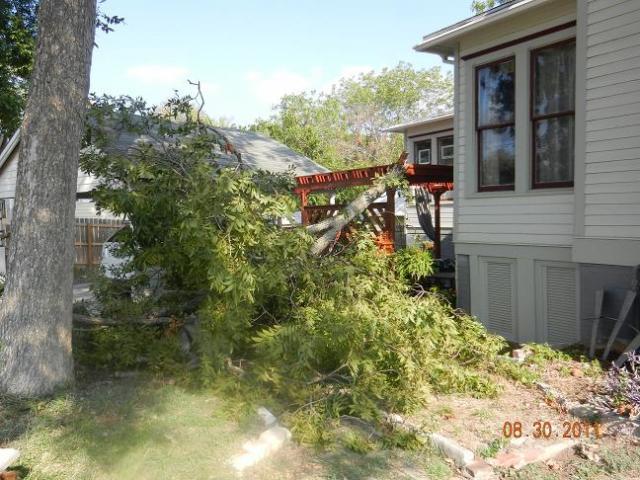 This is the very sitting spot my family and I were under last night watching the chickens free range in the yard. I think it would have killed us if we'd been under there when it fell. No wind, no rot or insects found at the breaking spot. I blame the drought around these parts. It has been brutal on our 75-yr-old trees.

Anybody else need some branches for a ladder? Or, for that matter, a coop?
Last edited: