The shrinking eggs!!!!!!!!
This is the shrinking eggs mystery!!!!!!
MAybe someone can enlighten me why my eggs are shrinking????
Here goes.
Normal size eggs!!!!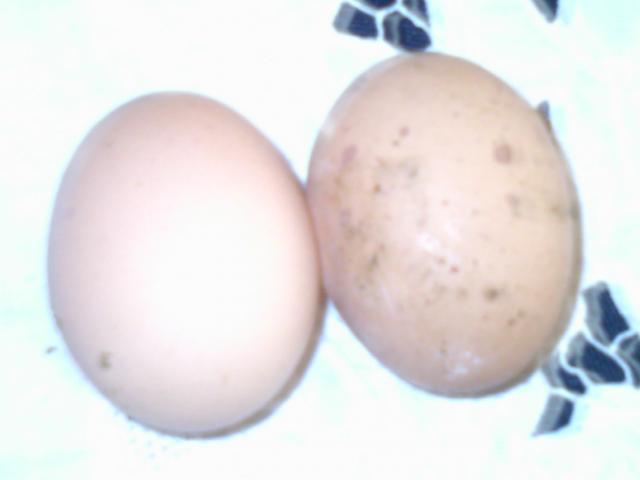 Watch carefully guys!!!!!
Then I got this little tiny Poop egg!!!!!!!!!!
Now I was thinking this has got to be wrong because all my girls are way past poop egg stage - youngest will be 2 in June!!!!!!
While I was pondering this - this turned up!!!!!
It is the size of a sparrow egg - How can I find an egg cup to fit that??????????????
I mean I would be hard pushed to fit it in an upturned thimble!!!!! See it up against a "real egg"
This is crazy but you see what I mean about the mystry of the shrinking eggs!!!!!
Perhaps I have a very tiny chicken living in the coop I never noticed before???????

Oesdog