I got Duck Duck this past Sunday (05/13).
This goose hatched with it's head completely twisted upside down. His legs and head twitched uncontrollably and he could not sit up so the breeder threw him away a few days before I visited on Sunday.
We were in his incubation room candling some peafowl eggs when I heard Duck Duck's cries. I asked my friend if he had anything hatching and he said it was probably a goose that hatched a few days ago that wasn't going to make it. I found Duck Duck among the discarded egg shells from the others who'd hatched and I took him home.
I'd read right here on BYC that high doses of vitamin E and selenium can cure wry neck, which is what Duck Duck hatched with. I held him in an upright position 5 or 6 times an hour every hour so he could drink and eat. But when I put him down he'd flop right over onto his back, legs flailing, with his neck twisted underneath him. I gave him one full capsule of vitamin E the second I got home and another on Monday and another today. He also got a full tablet of selenium dissolved in his water and i changed the water several times a day.
I noticed improvement within 12 hours and by Monday morning he could sit upright as long as he stayed still which I think he realized was in his best interest so he'd remain still for 10 min. or so, which is a feat for a gosling. He still had the uncontrollable twitching of his legs and he couldn't control his neck and I still had to hold him upright so he could eat & drink.
By Tuesday morning (this a.m.) he could get around on his own and eat and drink just fine. his neck was still trying to turn, but he could stop it. The leg and head twitching was all but gone!
And now, Tuesday night, you almost can't tell he he even had wry neck!
I named him Duck Duck because, for whatever reason, I kept calling this goose a duck.
Now for some pics!
Duck Duck writhing around onto his back after I sat him upright in a normal position. It was hard to watch him struggle!
By Monday morning he could sit upright, but his neck still wanted to turn onto his back and if he tried to walk he'd flop onto his back again. If I put him in a sitting position, he could stay like that as long as he kept still.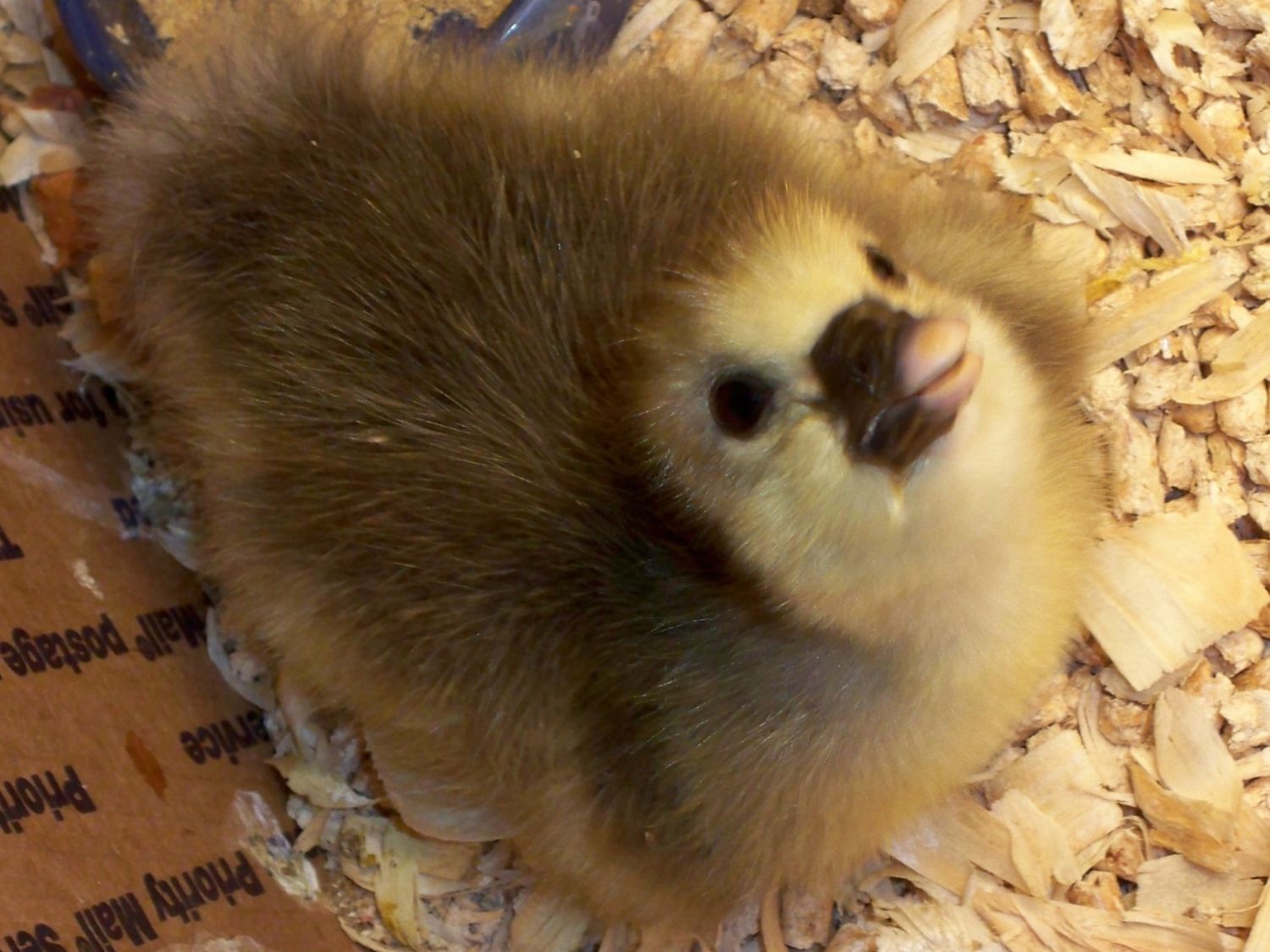 I took this picture about an hour ago, which is about 48 hours since I rescued him from the trash.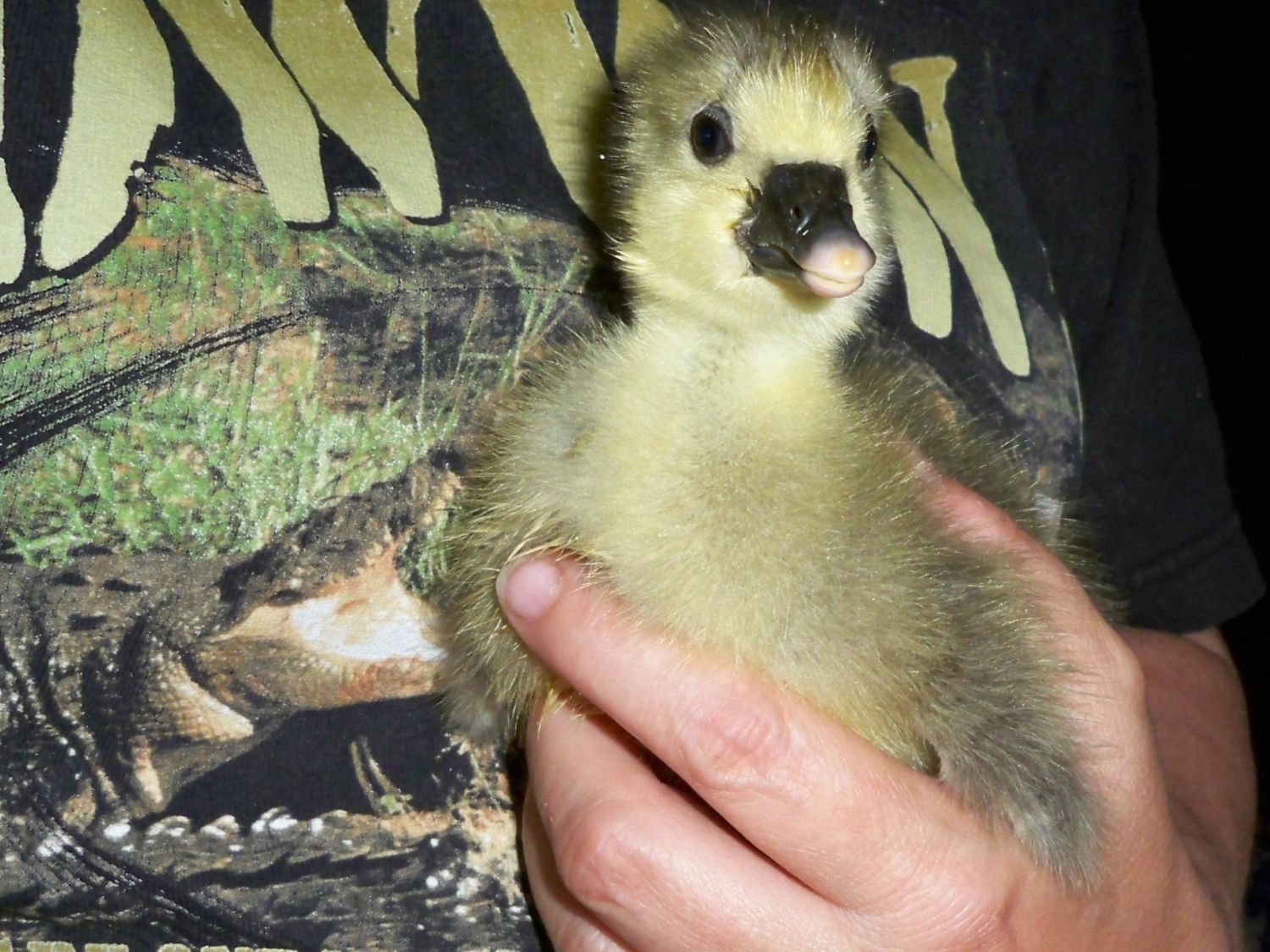 And another 'cuz he's so cute!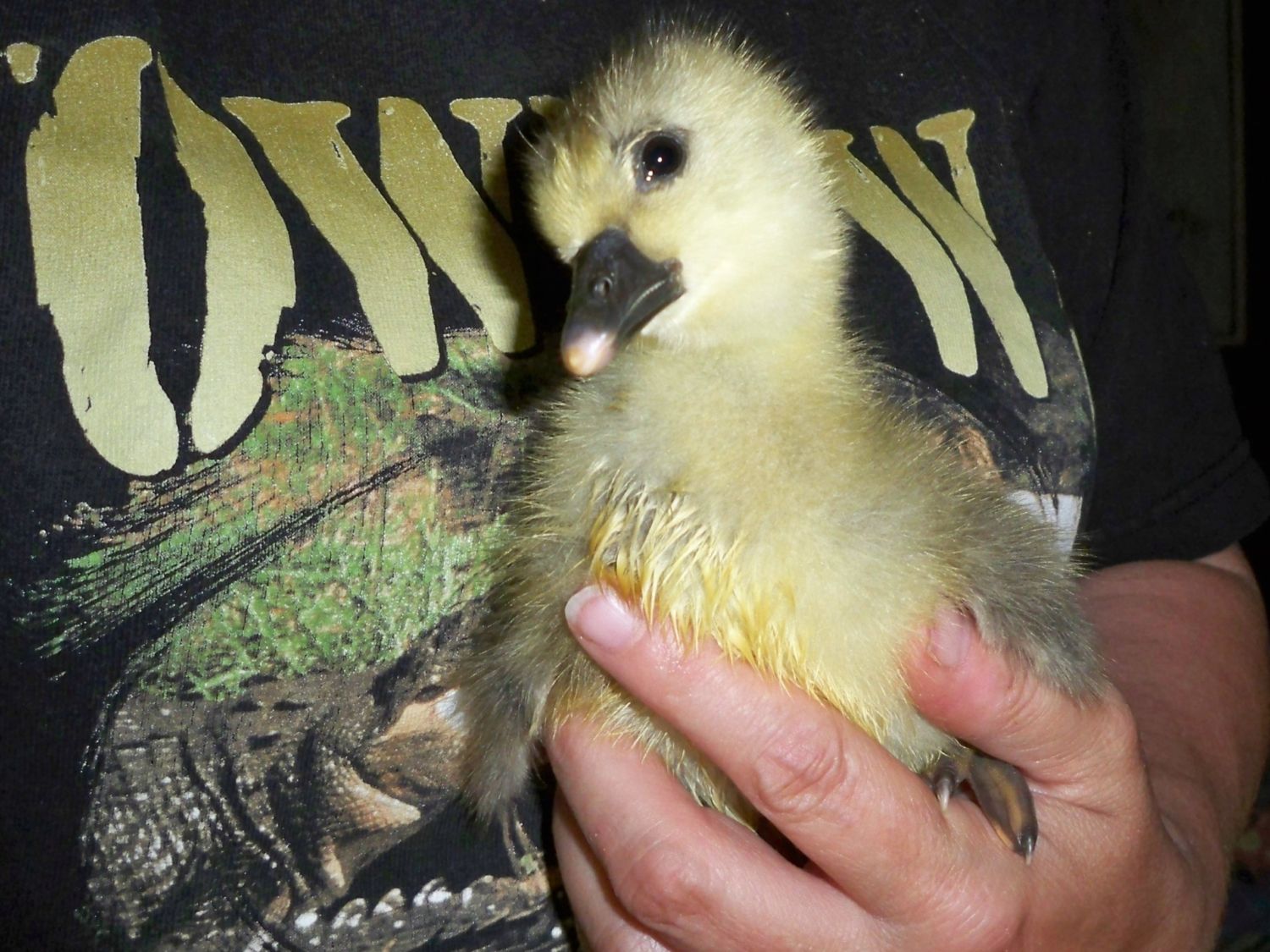 Last edited: