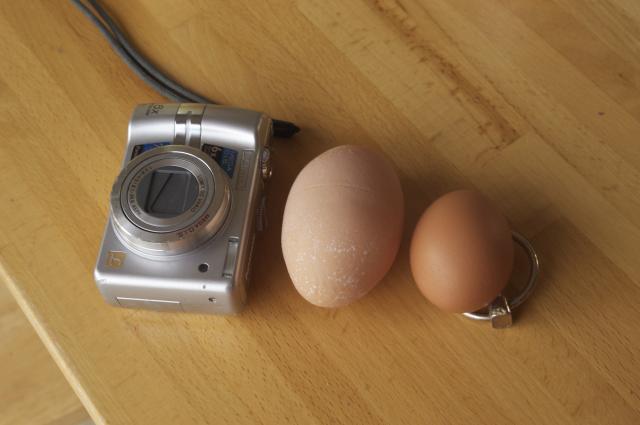 This is a double yolk 3 7/8 oz egg. The thing is HUGE!!! It fills the palm of my hand!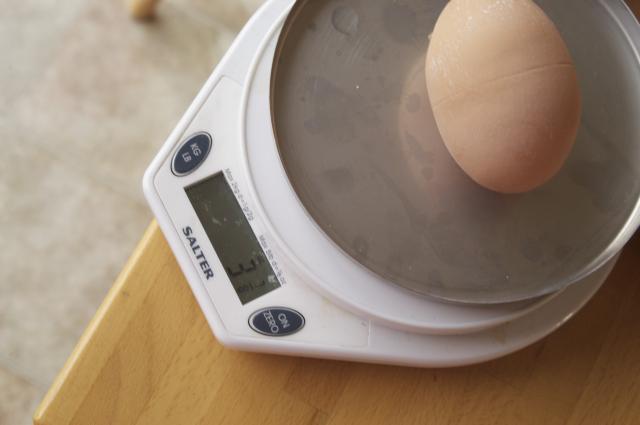 My question is what is that 'crack' line in the middle. It looks like it is a fuse of 2 eggs together.
Is this normal? Should I expect it to happen again?