My daughter picked the last "cinnamon queen" out of the sexed bin at
TSC
. Now, at 3 weeks, this is what Cleo looks like: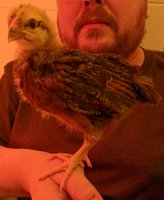 Which is completely different from my Golden Comet, which is supposed to be the same thing, if I'm reading the internet correctly. The colors are off because heat lamp, but she's red and white.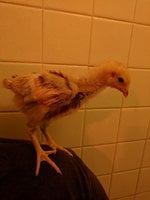 Can there be that much variation? Or is Cleo something else?