May 25, 2009
1,041
11
163
Went to
TSC
to get a few magpies, and NOTHING else. Well they didnt have ducks yet and came home with these 5. Any ideas what they are? Also I sexed them by the wing feather thing, The chicks with the EVEN feathers are females right..? and the ones with the shorter feathers toward the inner body is males? I sure hope so then I have 4 hens and 1 roo. or other way around if I got it wrong.... Also picked me up a pretty little white cochin hen from a diff feed store and she is a sweety!!!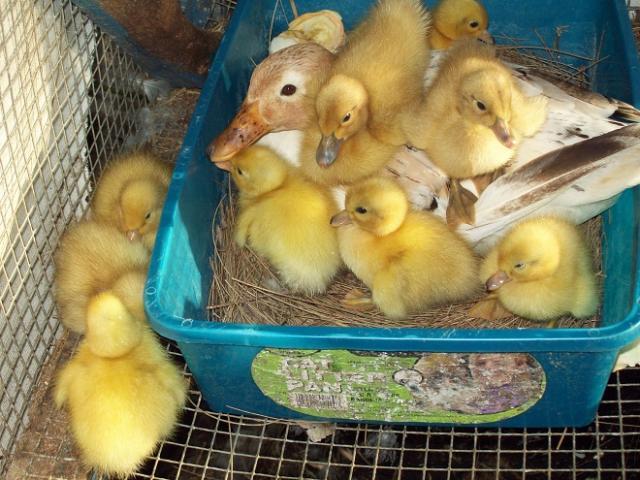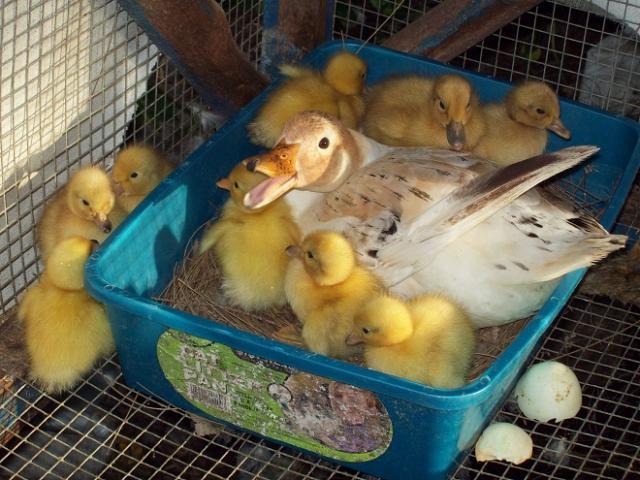 This one looks like their gonna get into a fight and the one in the back is like "OH CRAP!!!"
and FINALLY! My pretty little Banny Cochin Girl! Her name is now Angel!
The white/yellow chick has black spots