BeakHouse's Mad Chicken Scientist
14 Years
Being in my first year of owning chooks and hopelessly addicted, I made an unwise unchaperoned trip to the feed store during Chick Days. I came home with two gorgeous Sicilian Buttercups and two little cuties from a bin marked 'Mixed Bantam Straight Run.' These banties would still fit in an egg from my Barred Rocks, they're so tiny! They're about 1/2-2/3 the size of the Buttercups, at 5 days old!
I *know* it was foolhardy, and yet I couldn't stop myself...
I can't for the life of me find anything to indicate what the little banties are- I searched high and low...but will have to rely on help from you edumacated and experienced folks out there!
Here are the pics:
Black bantam from mixed bin...
Pic #1
Pic #2
Pic #3
...and buff-ish bantam from mixed bin- note the grey specks at the ends of its wings...
Pic #1
Pic #2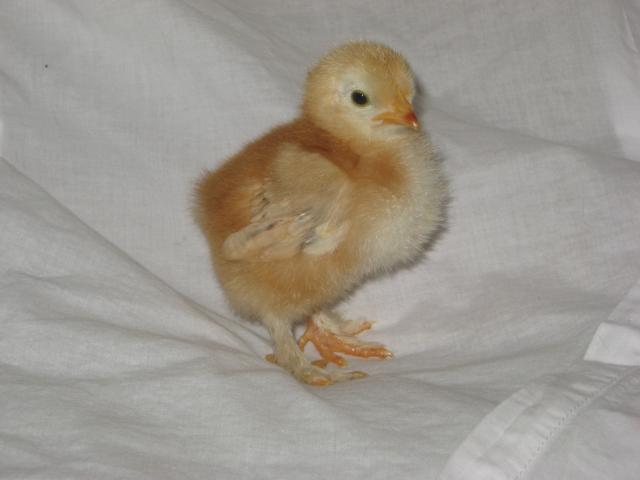 Pic #3
Thanks if you have any guesses!
Last edited by a moderator: