So, my Dear Daughter came running inside yesterday, screaming, "WHAT HAPPENED TO THE CHICKENS, MOMMA! I THINK THEY ARE ALL DEAD!"
Crying hysterics ensued, her practically hanging off of my leg as I went to the backdoor and saw this: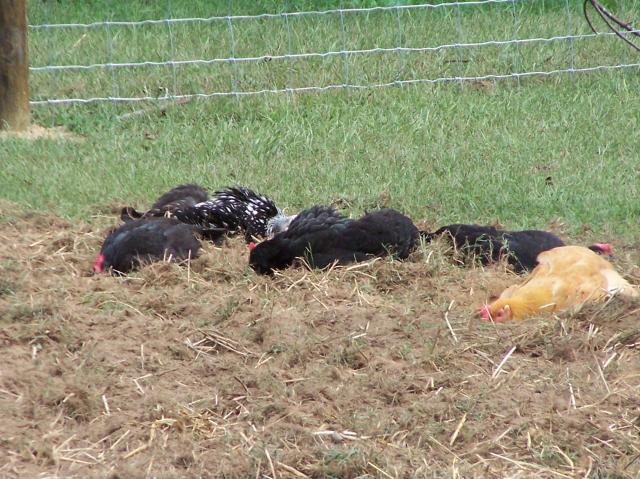 I told her they were definitely NOT dead, but she didn't believe it until she saw them get up and run away. My poor baby does love her chickens!
Last edited: