We are some very happy chicks! Mama moved us into our new home today! There is so much room to run around and flap our wings!
Mama says it's been really cold outside (45 F) and she was really worried about leaving us all alone this afternoon. But we had fun! It helped that she brought our light in for us...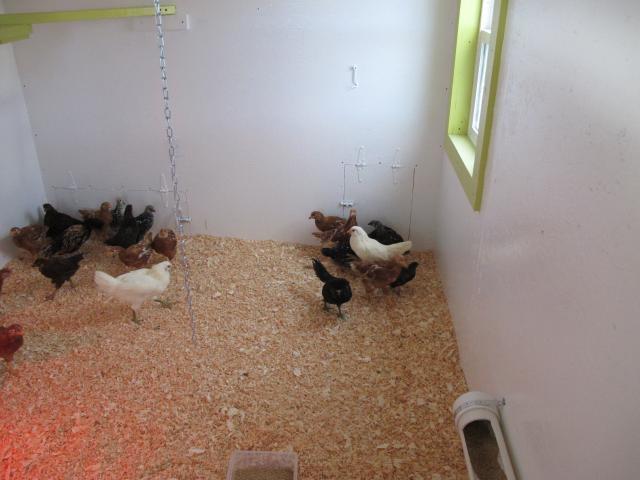 Mama was especially worried about me, 'cause I'm the youngest (3 wks or so), but I know how to stand up for myself.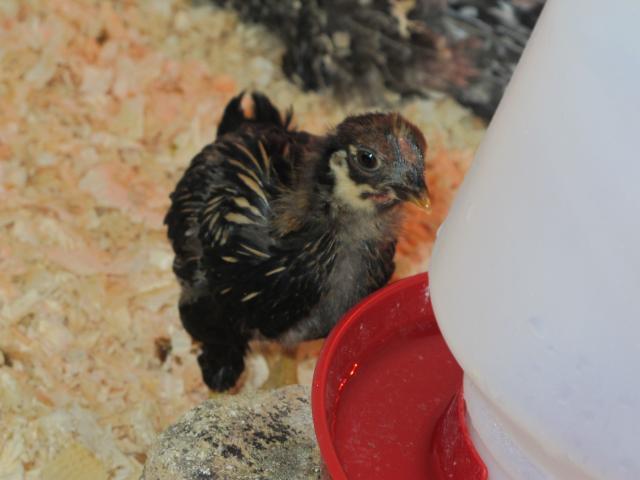 I have
no idea
what my sisters (?) were doing here, but Mama thought they looked pretty funny!