Just hatched these 3 days ago in my wine cooler converted incubator.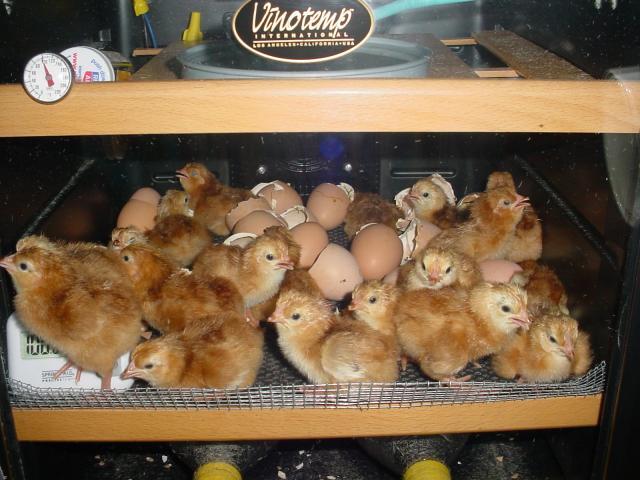 Every time I see these chicks, I just wanna hatch more.
The wife was so impressed, she thought I should give it to my daughter who will start teaching 1st grade next year. So I figured it was time to discuss a new Dickey Incubator. The wife said "why not, and while you are at it you may as well get a hatcher also". Gotta love an understanding wife.
So Saturday I called Mr. Dickey and ordered a fully optioned incubator and a fully optioned hatcher. Life is good!!!