Hello guys

I have a duck called "Ducky", which i found when it was very young wandering around in our backyard [first we saw another duckling [a black and white one], but unfortunately lost it

but then we found this duckling] , Ive had him for over a month now, he stays in my spare chicken hutch but untill about 2 weeks ago, where i had been putting him in the cat cage at night when he was little because of the cold.
He lives on chicken food, [watered down mash and corn pieces], and worms etc
BUT i am wondering what breed he is, Here are some photos.
When we found him:
and recent pics: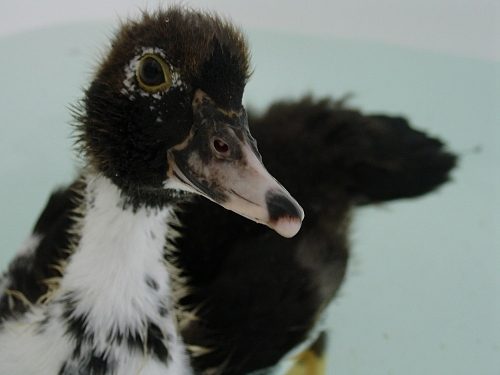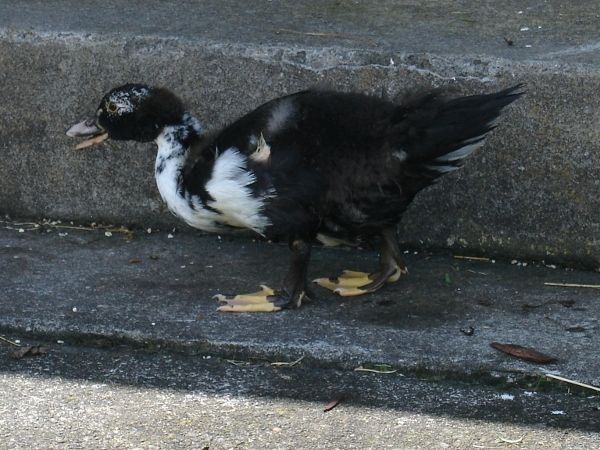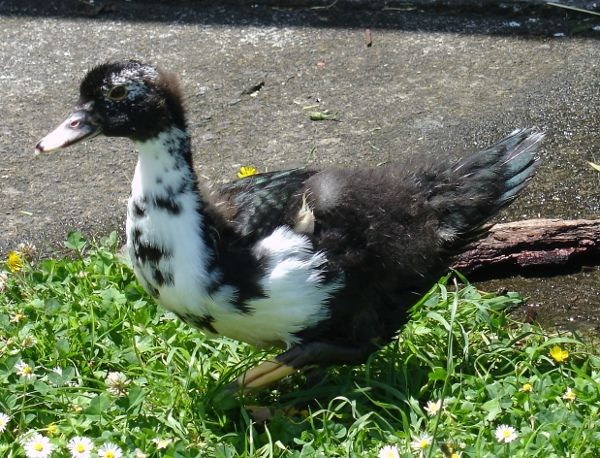 [he now has a paddling pool, not a bath to swim in

]
yeah, so what breed do you think it is, and sex too.. Used to think he was like a swedish black x pekin but I have no idea!

Thanks