Hello all, I have several different color varieties popping up in my quail flock. I started out with a batch of jumbo eggs from a very mixed pen, as well as a batch of Stellar Gamebirds brown jumbos. I have had them in basically 2 batches, all the colors in one with extra Stellar roos, and the stellar birds in another. I have been hatch, hatch, hatching away to get a good amount of hens to choose from, and now want to start selectively breeding.
Could you possibly help me with color identification, and maybe some helpful, hints, tips, ideas on how to set up my pens to breed for more color as well as larger birds, Thank you so much in advance.
bird # 1 hen- this bird is HUGE she came from the mixed pen but is the same size or bigger than my Stellar Jumbos What color is she?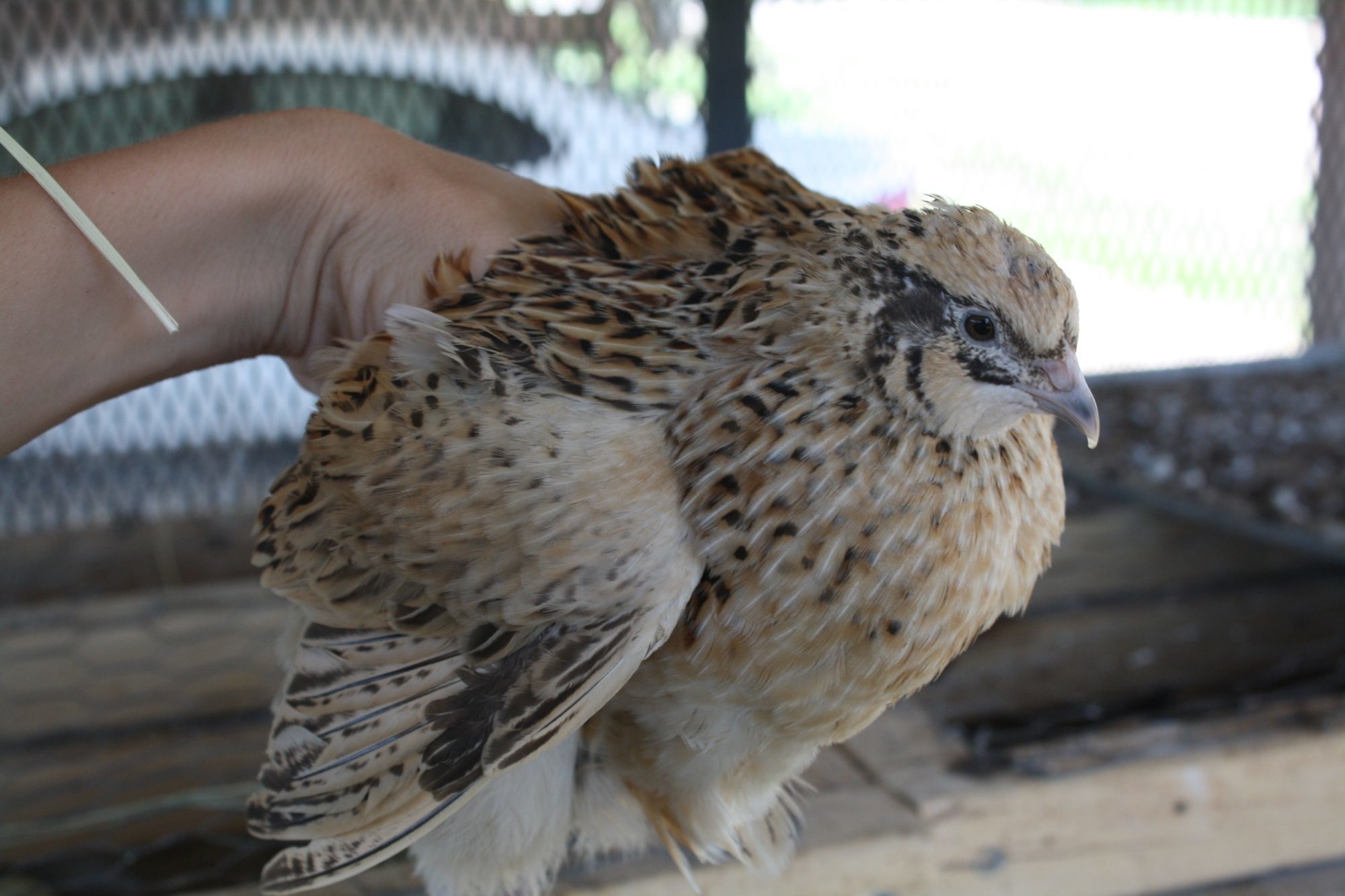 Bird # 2 Roo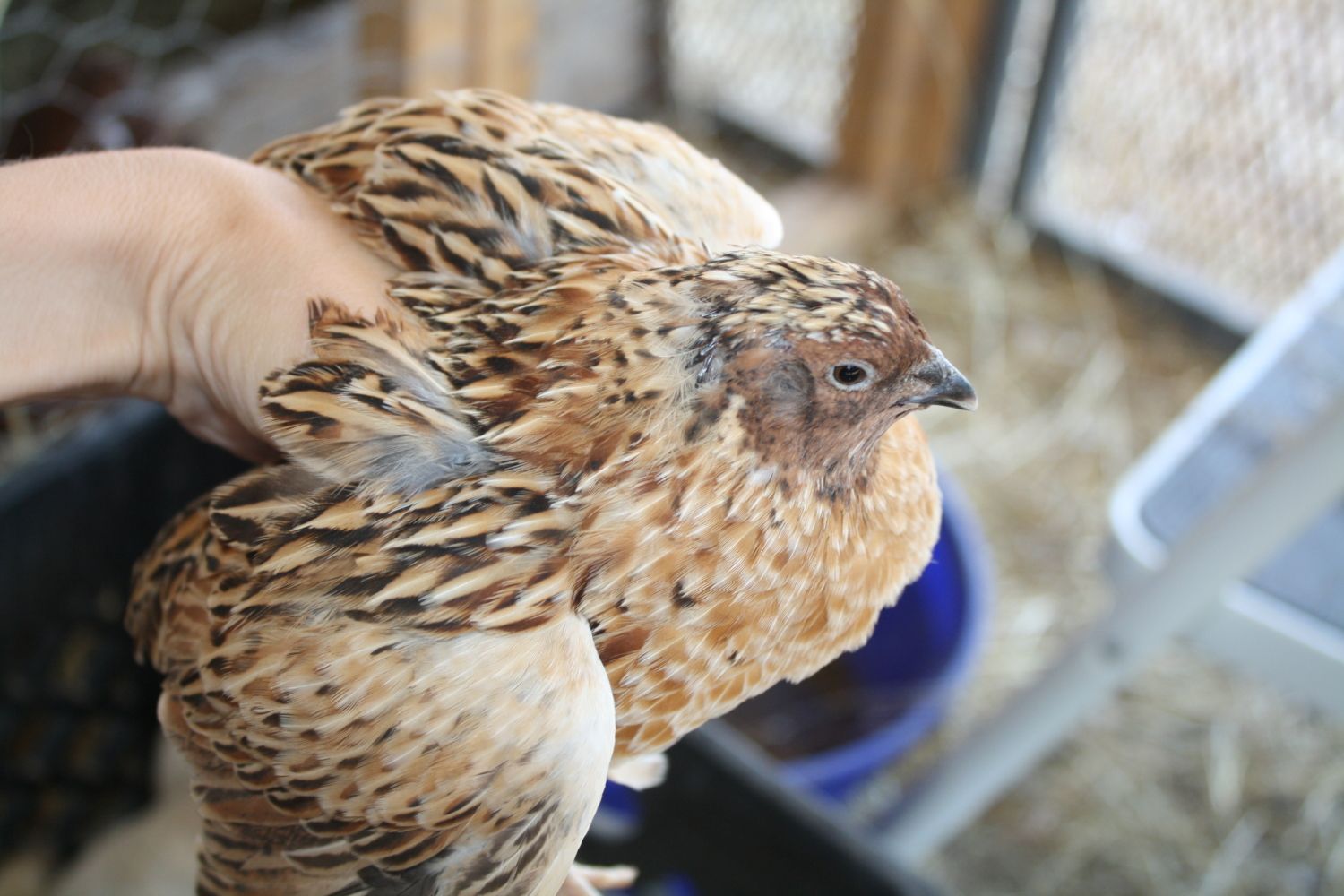 Bird #3 Roo
Bird #4 hen she looks like hen #1 but muted not as pale as hen #5 though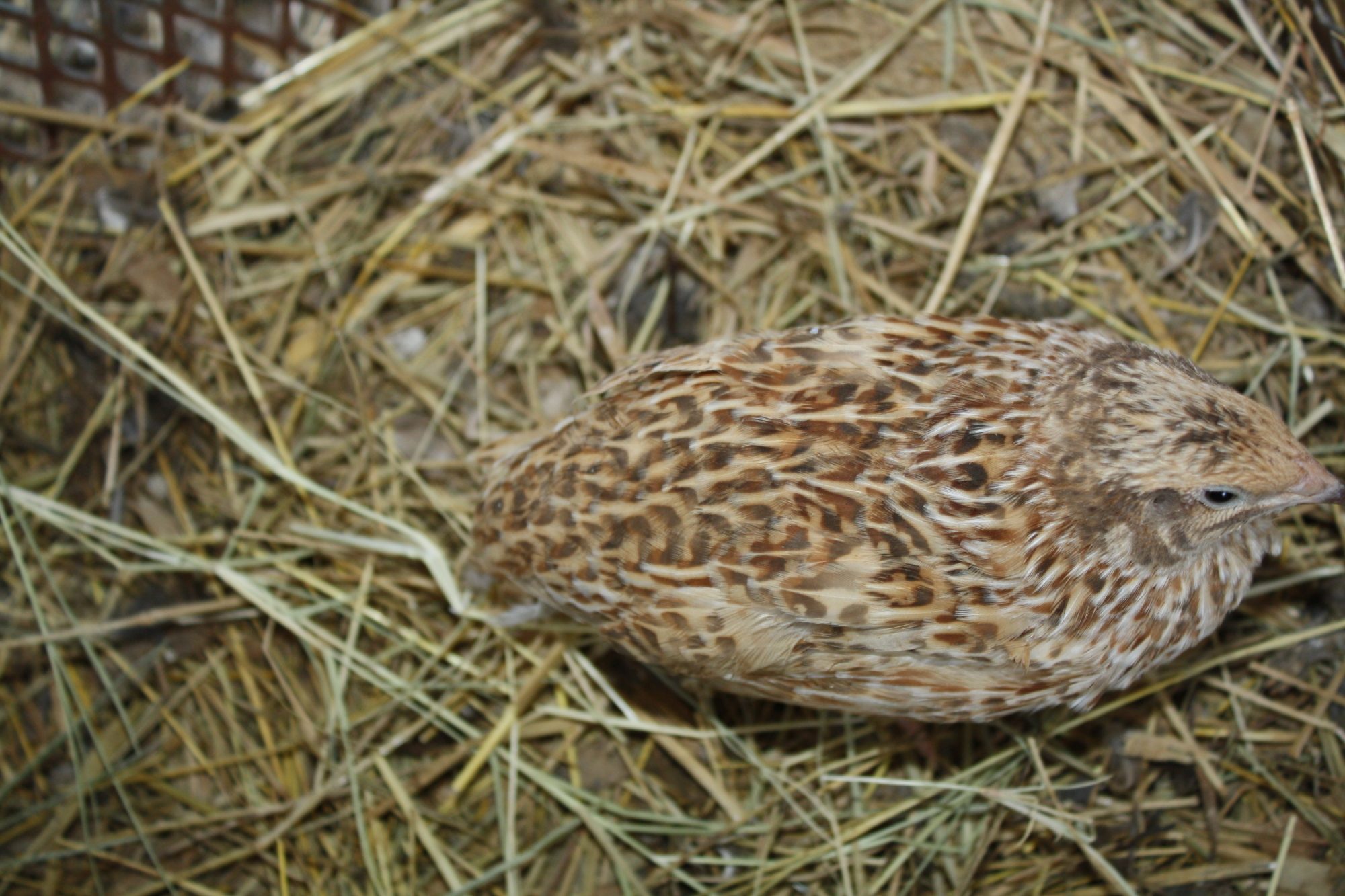 Bird # 5 Hen ( I actually have two just like this)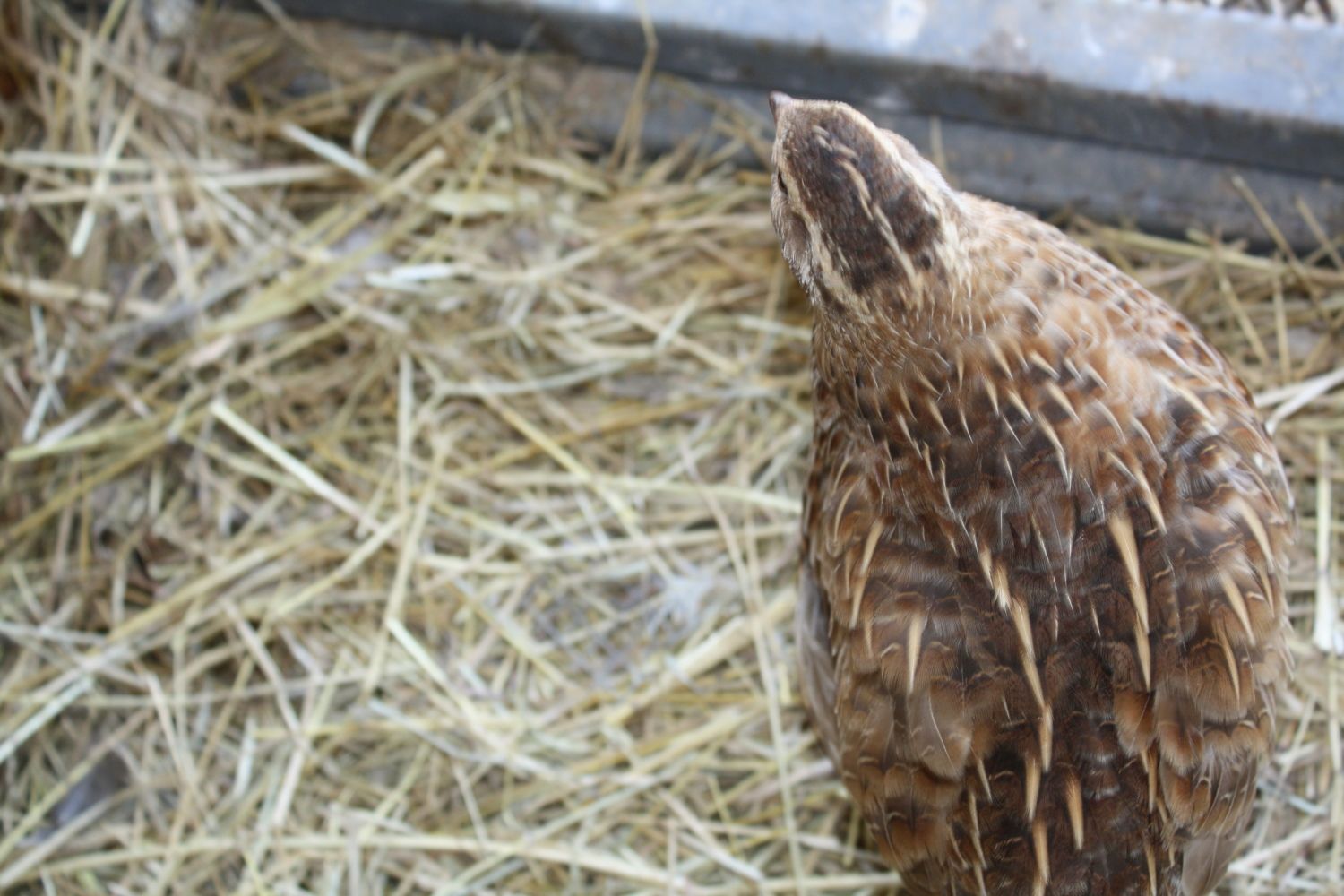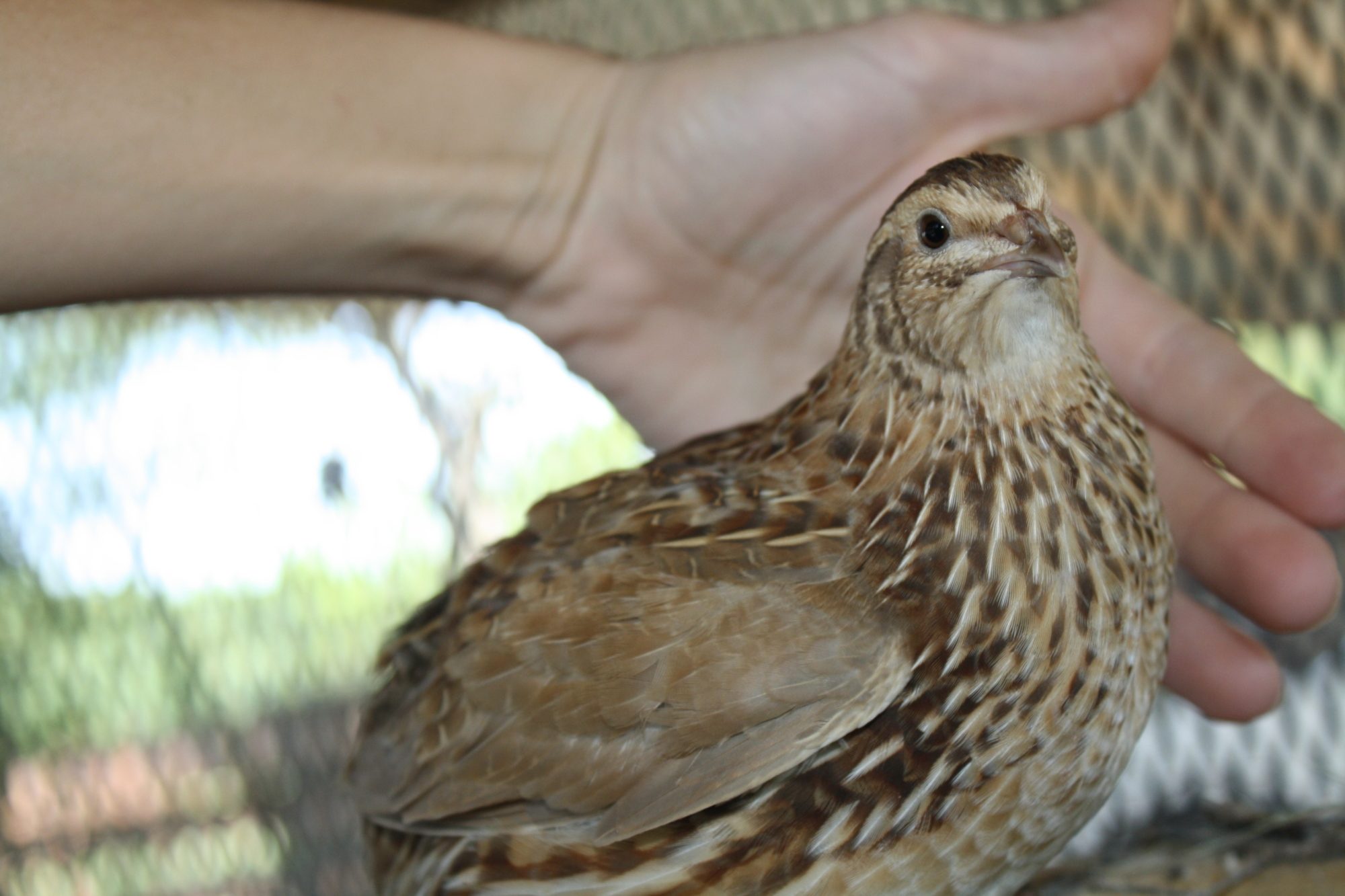 Bird #6 tux! roo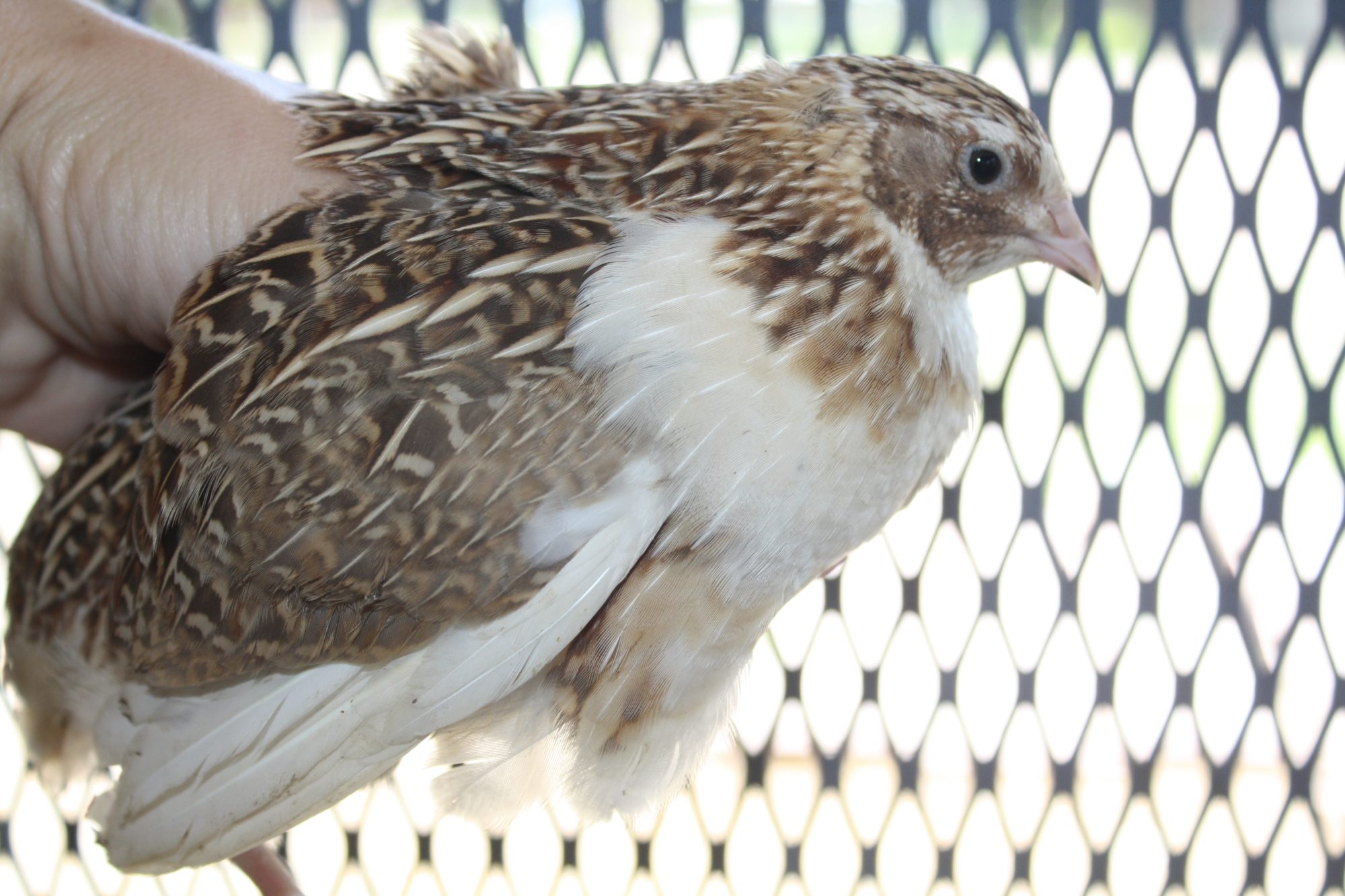 all of them in a group with a wild hen for comparison