Please excuse my newbie ignorance - but I just have to ask.
I ordered all females but I know that the sexing is not 100%. No big deal if I end up with a roo. I got 25 chicks including 5 black stars. Since black stars are sex links there is really no way one of them would accidentally end up male, right? Except one of the black stars is larger and has a MUCH bigger comb and the feathers are coming in black and white. The other 4 have reddish-orange feathers and very small combs.
Here are some pics I took today. They are not the best quality. I tried but the chicks were just not in the mood for a photo shoot.
This is representative of the 4 that look alike:
Here is Francis/Frank: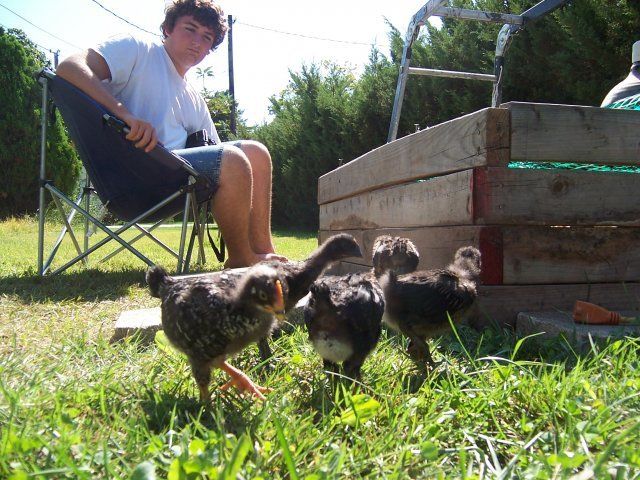 Is is even possible that a black star could turn out to be a roo?
Any guesses? Thanks!