Here I am again, I'm sure it has been a week since my last post on this bird...I have really wanted this chicken to be a female, but now I'm seriously haveing doubts, some of which you all have put there

. "She" has been hopping on the backs on my other (I'm almost certain their female) pullets just recently. "She" is between 12-14 weeks. As far as "her" behaviour "she" is very approachable, but a bit out of the loop when it comes to the other three chickens that are a little bit younger. The lady I got "her" from doesn't know what breed "she" is...obviously a mutt of some kind. Can you help me figure "her" out?!
Sorry to make you turn your head...
While you're at it tell me if my 6 week old Buff EE looks female. I think she does due to the fact she looks and acts nothing like the male EE I've had.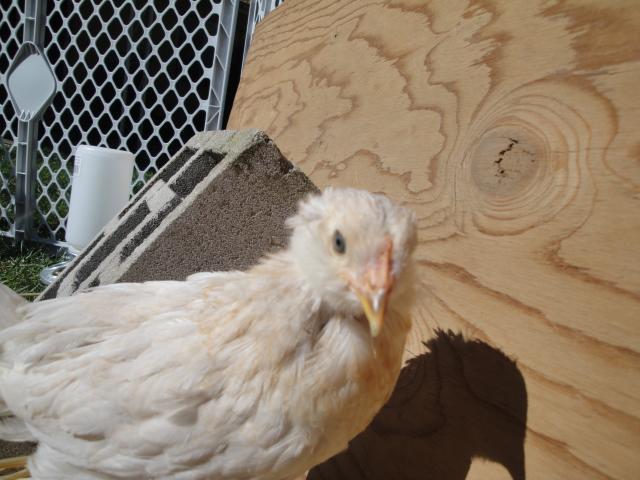 My RIR looks pretty pullet like to me also.