Hi Everyone,
I live in Maine and it has been raining for 3 days. It is very damp and the temp is in the high 60's and at night I have no idea. My geese are outside they have a big pool and they have a nice shelter my husband made them. I also leave my Barn door open to the tack room in case they want to go in there.
Can you tell me if we should change this shelter??? I really am not sure what geese need for housing since these are my first. So If anyone can help I would appreciate it. My plan was to bring them into the barn during the winter, BUT My chickens have just started free roaming the barn and I have cement flooring except for the horse stalls I have rubber matts. Also the hay room will have to be blocked off because they poop so much. I thought about shavings for the floor. But then I know they LOVE to be outside so the house we made them can be moved it is heavy but I could put in in my lean-too which is huge. Curious though because I keep their food in the shelter and have water right by the door. My geese come in and out of the coop as they please....they run so fast down the lawn to greet us when we get home it is adorable. But I want them to be comfortable and safe.
I would love to hear what you all think and any suggestions to change it if needed.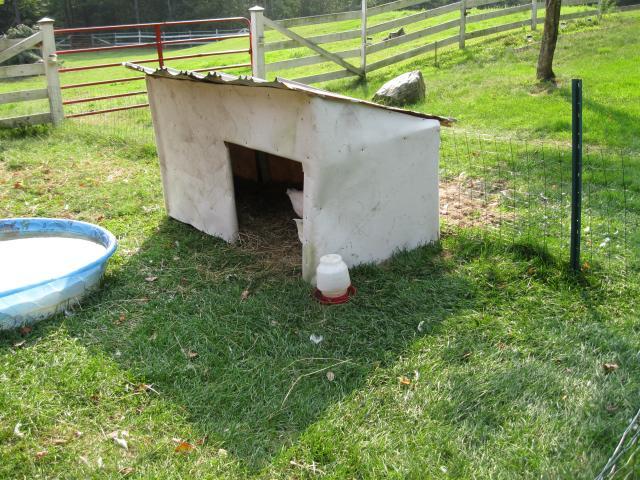 you can see their fanny's a little they are eating.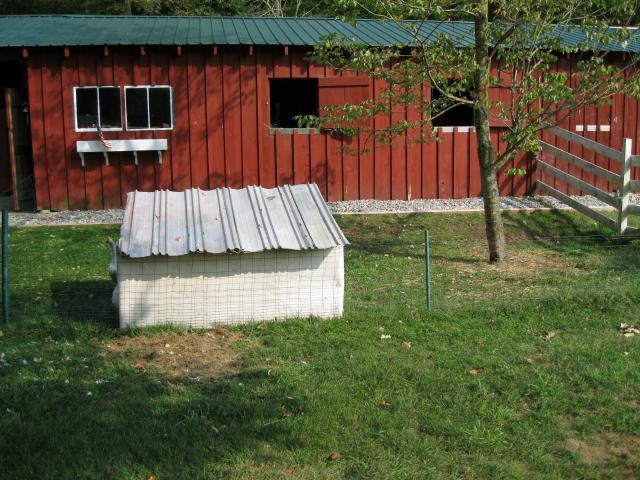 The shelter is made with this incredibly thick canvas material that my husband got from work. It also has steel roofing that has been doubled. It is dry, I have hay in it, and just moved it from the first spot I had it. I figured maybe they did not llike the spot???? It was next to the tree before facing forward.
Thanks everyone.