Meet Bountiful.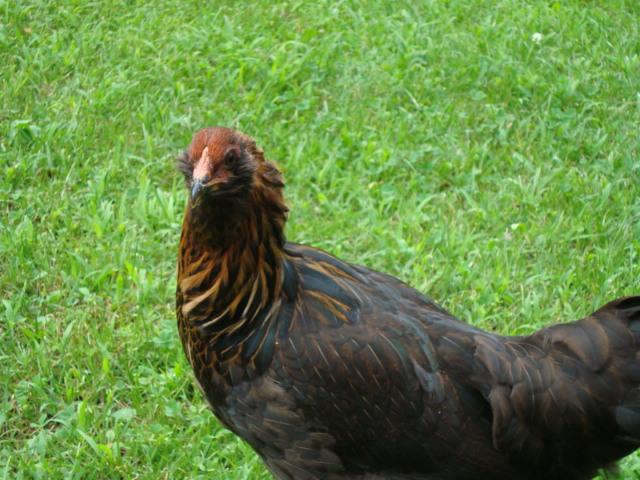 Picture was taken a month ago before she started to lay. Her comb and muff have really come in since then.
We bought her from our local AGWAY. I think they use Ideal.
Like all hatcheries the birds are sold as Ameraucanas. I am a good BYC member and I know from the countless posts that you can't get Ameraucana from a hatchery. So, I happily buy my Easter Egger chicks looking forward to my green eggs. (Bought a brown one and a light one.)
BUT HOLD THE PHONE.... Bountiful doesn't have green legs like the other one. Her legs are slate. She is a perfect match for the Brown Red Ameraucana standard. And finally, she lays blue eggs.
So is she, or isn't she?
Her sister, Frightful, is a perfect match for the Silver standard. She has green legs and lays green eggs. She is an EE.