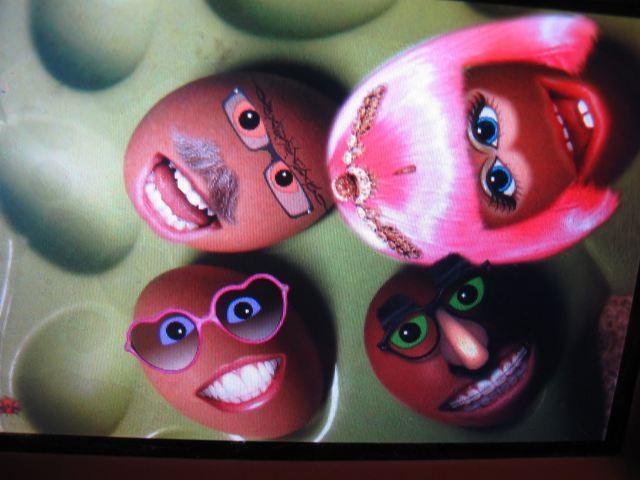 Hi, I am new to raising chickens. I have only been doing this since Feb 2011. The right picture is of our first eggs. My granddaughter wanted to color on them but I told her we would photo shop them so we could still eat them. She is 6 years old and informed me with tears in her eyes that we were NOT going to eat them. After she went to her home that day, Paw Paw ate them...... thank goodness they lay everyday.
I started with three chicks and I now have 68. Our lives have changed since raising chickens. It's been a lot of daily work but so worth it!!!!!
I am pretty proud of them
**Please see my additional pages for pics of the chickens and new Chicken condo.