"Picoty Palace"


Buit my first 'bator', it held temp within 1' and is holding humidity.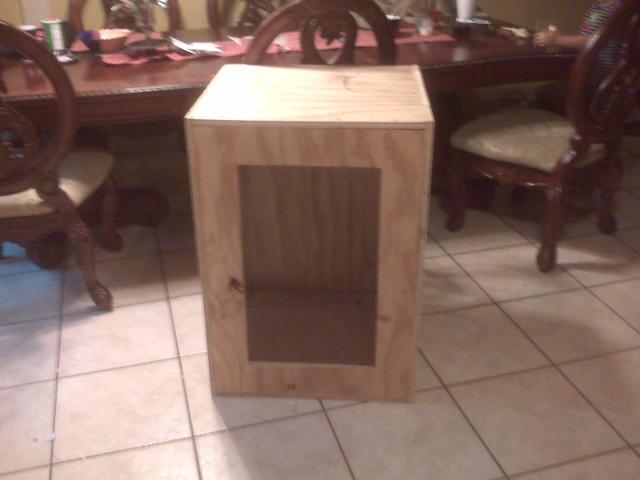 The box is built out of one sheet of plywood. It is 2'X2'X3'.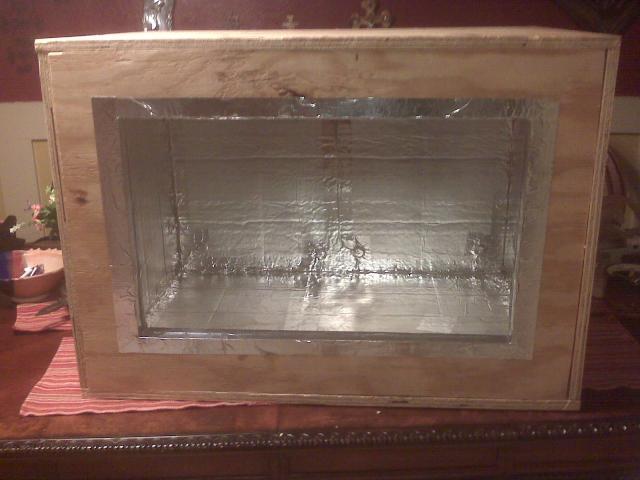 Next I used 1" thick rigid foam insulation. I sealed the corner's wich "true" duct tape. This is the metal tape that HVAC installers use. I also lined the door opening with the same tape.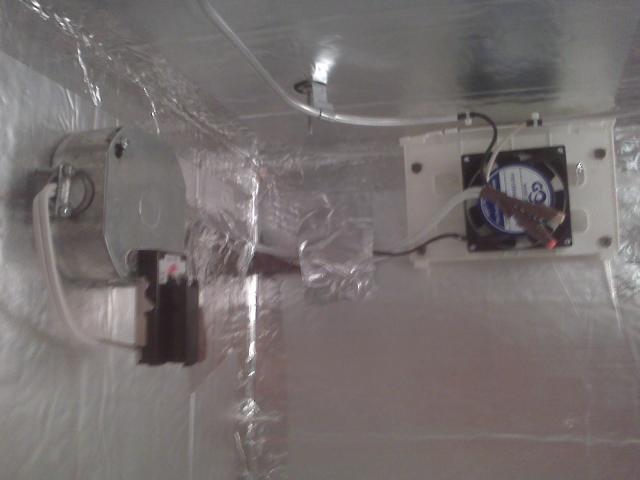 Here you can see several pieces of the electronics. The fan and the heating elements are stolen from a smaller store bought unit that we could not get to work very well. In this shot I still had the water heater thermostat hooked up. Unfortunately, it had (like most) a 4' variance in degree. I was looking for something a little more accurate. I ended up changing it out for a waffer style "stat" that keeps very accurate temperature.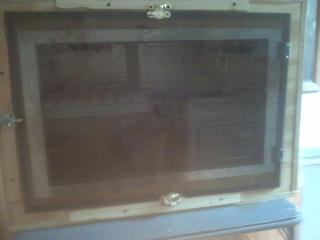 This is the finished picture (as bad as it is) of the finished product. I finished the door with a glass of 1/4" plexy. You can kind of see the egg turner (store bought) on the middle left. The modified oven rack in the middle holds 2 egg turners, and at the bottem is two 3" deep racks for the lock down period and for final hatching and drying off. Between these two container's is the water container. The water can be added from the outside, and the thermastat can also be adjusted from the outside. The objective is to allow the eggs to cook undesturbed for the full period. I did drill two hole on the side. One at the tempt for temp control, and one on the bottum for added humidity control. I have an external electric thermometer and hygrometer, as well as an internal mercury thermometer and "old school" hygrometer. First hatch is do this weekend, so I'll let you know how it goes......
​




1 sheet rigid foam insulation w/ reflective metal side

​

3 latches (because the large plexy flexed to much)

​

thermostat (waffer style)

​

2 metal racks (mine came from an old oven)

​

plastic sheet rock "mud" tray (for water)

​

two container's for lockdown and new babies

​

electric external thermometer and hygrometer with probe

​

"old school" thermostat with hygrometer (for the inside)

​
It's a miracle, it worked...
​