OK So we need a bigger Brooder!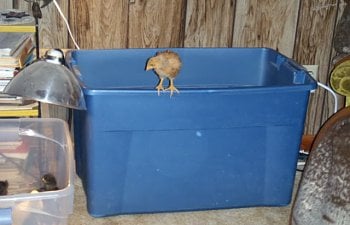 Thanks to all you good people on the BYC site here's what I came up with:




It is 3'x4' and 3' high 1' off the ground which as it turned out is perfect height for me to sit in my chair and watch them! Both top panels are hinged and can be latched together because on cleaning day to get them all out I was going from side to side to catch them all! The end panel slips out and the bottom tray slides out for easy cleaning!! The tray was my splurge cuz the only things I had to buy were the hinges and screening. The rest was just leftovers from other projects. But the tray has been really nice! I ripped most of the 2x4's just to save on weight.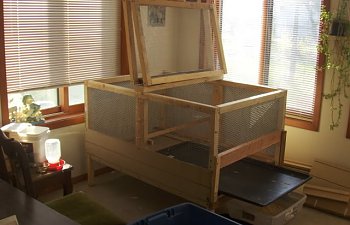 And here's my uptight guard puppy: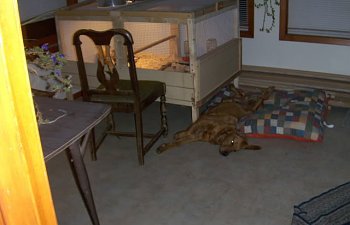 OK So now we gotta move out to the barn!