Welcome to my BYC Page! (Finally) I like to say I am a city girl with a country heart. Grew up in Mpls, MN til I was 18, moved out and never looked back. Ended up on a 5 acre farmstead outside of Georgetown, MN with a pop of 124. Quite the change! I've been here since 1985 and wouldn't change a thing!!
I've had chickens on and off for 20 some years now. Mostly just good layers. RIR, BR, Leghorns. During summer 2008 some critter started picking off my hens. I suspect fox cuz we never found a carcass. We got down to 1 hen and 1 roo and my oldest daughter who was living here at the time said "I know mom Let's hatch some eggs!" So we tried a few unsuccessful homemade set ups and knew absolutely nothing about hatching eggs which eventually brought us here to BYC! And the rest is a very familiar story here... Addicted! Seems now a lot of my free time is spent either on BYC or watching my birds on what I like to call my 'Chicken TV'!
In my other life (other than chickens) I am a horticulturist. I run a small greenhouse bedding plant business called 'Janie Marie's Greenhouse' Thus my screenname! I also help my SO farm 2000 acres of wheat and soybeans. Yes I am on the tractors and in the combine! I love the farming and the whole way of life!
This is me:
And my 3 DD's: (Yea sometimes I cant tell them apart either!)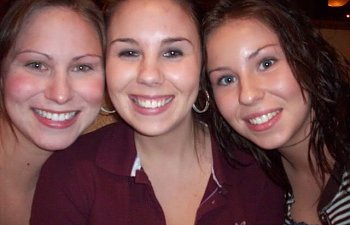 The first chicks I hatched: I was sooo hooked! Gotta Love them fuzzy butts!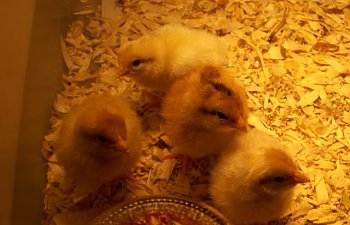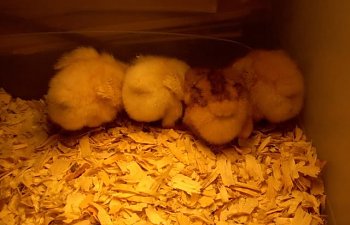 My first flock of mutts: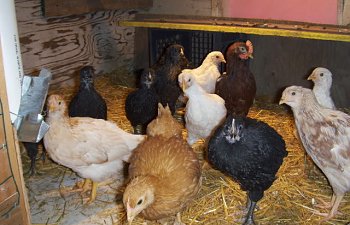 I also have 2 horses. An arab gelding 27 yrs old and getting tuff to keep the weight on him. And a paint quarter horse mare who is completely blind now but as long as I don't move anything she is fine and just follows the gelding around.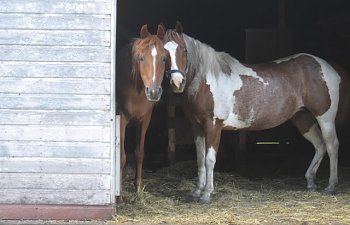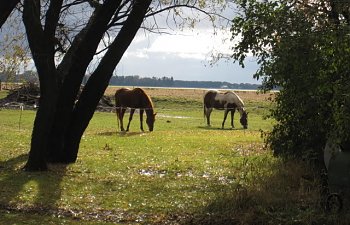 My old bird dog: And my new bird dog: Love Golden Retrievers!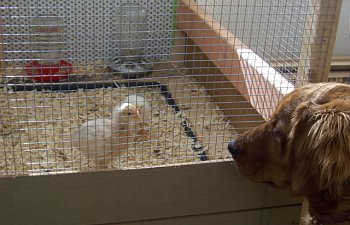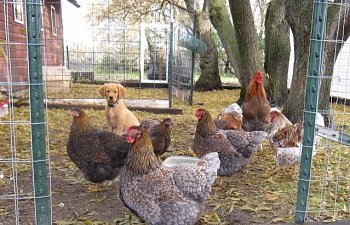 And of course misc. barn cats:


I also want to add a big 'Thank You' to all the BYC staff and members for making this such an informative, fun site to visit! I have learned sooo much here and it is all greatly appreciated!!
Thanks for looking! And more pages to follow soon now that I have this figured out!


​