I've wanted ducks for years now, but the old coop was too small so I (as the responsible adult I am) would look away when people would post pictures of ducklings but seceretly I would peek at them and 'awwwww' quietly.
When I completed my new coop this spring the time was right! May 6 2007 was the big day, I went to Anoka Feed and Seed and picked up my two little Buff Orpington babies.
Caution!!!
unbelievably adorable pictures ahead...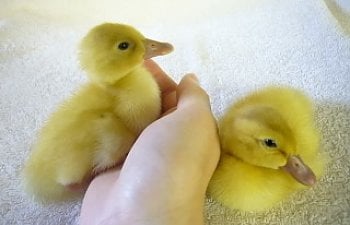 So tiny!
Look at those feet!!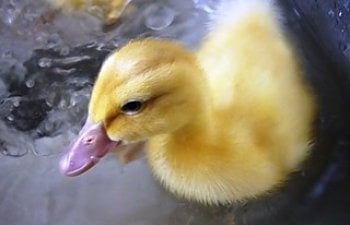 Baby's first bath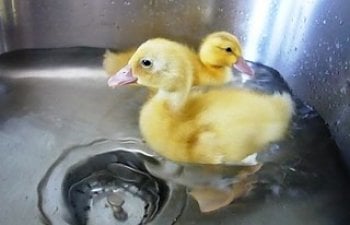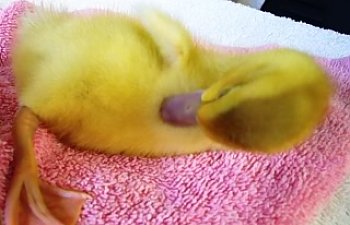 Gotta dry off!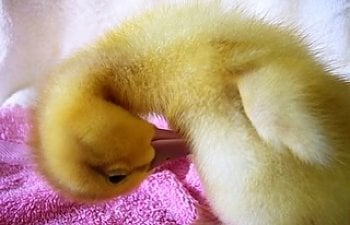 Hello Belly!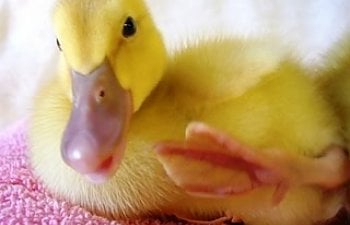 Hi!
All tuckered out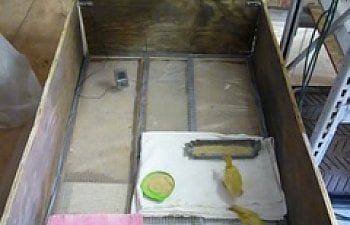 This is where we live! (Two ducks are a hundred times messier than 25 chicks! No Joke!)
A few weeks later...
First time out in the little pond, it's so exciting!
Learning to snorkle
The amazing diving duckies!
Meeting the chickens for the first time.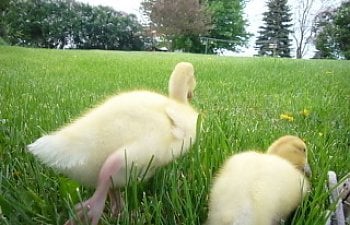 It's such a big world...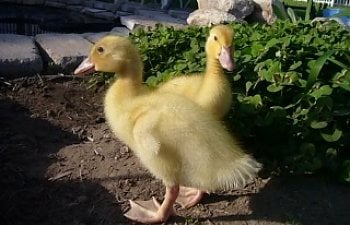 It's a good thing we're getting big too!
Several weeks later still...
We've moved in next door to the chickens!
We love our new tub too!
Later on...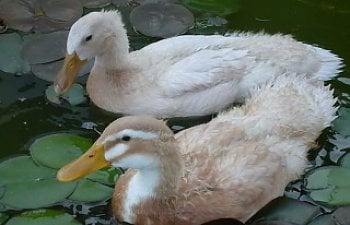 Look how big and gorgeous we are!
Taking a field trip to the big pond is fun!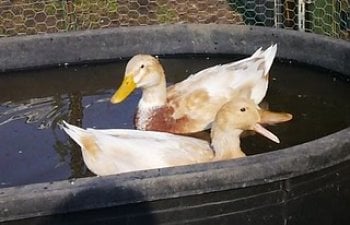 We've moved in with the chickens by now and have our own little tub, that we LOVE!
The one in the front is the girl Micky, the one showing off his *ahem* assets is the boy of course, we named him Drake. He has lovely stripes on his face, I don't know if those are his adult colors or if they'll disappear.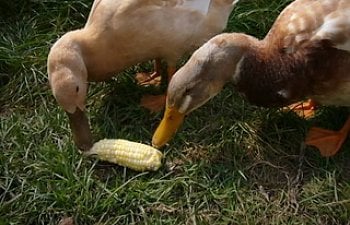 Enjoying their first taste of sweet corn.
Yum, camera!
Ack! don't take my camera! On the plus side, my plan to have a flock of pick pocket ducks is progressing...
Update!
Mickey has started laying eggs! She laid her first egg 9 days ago and has laid every single day since! Even laying hens aren't that prolific. Here are her first 6 eggs.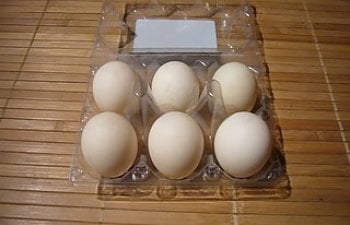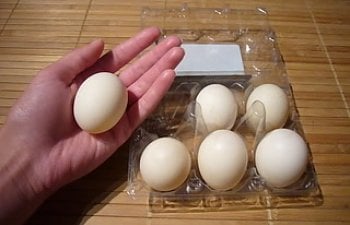 I'm so proud of my little girl!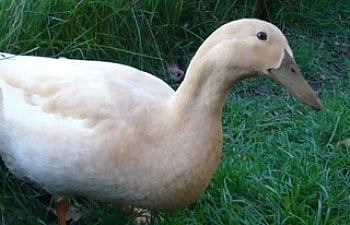 They're both doing great in with the chickens, and just enjoying being ducks!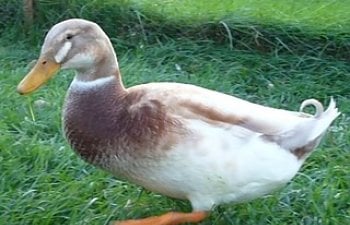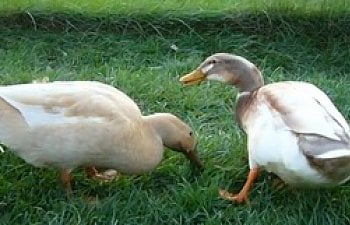 I found out that according to the standard for Buff Orpington Ducks, Drake is disqualified from showing because of the white ring on his neck. The claret coloring on his breast and the white on his rear are also considered bad coloring. The standard doesn't mention stripes on a drakes head so his coloring is WAY off! It doesn't bother me a bit though. I never intended to show or breed him and I think he's a cutie! Mickey coloring is much better quality and she has a nice line along the top of her bill. Just F.Y.I. If anyone is curious.