Ok, I started my chicken run/tractor. It's 4'X8'X3H
This is where the run will end up.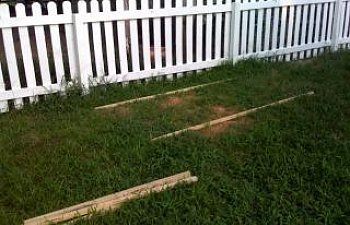 The dogs watched but weren't much help.
Got it standing and added some supports for stability.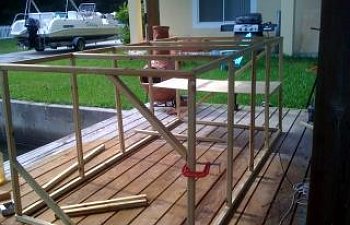 Door frame for connector to the raised coop.
Painted before the hardware cloth goes on.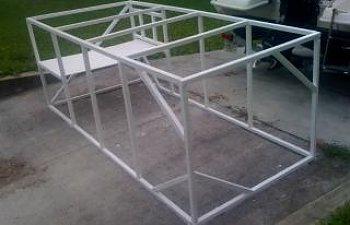 added a hinged opening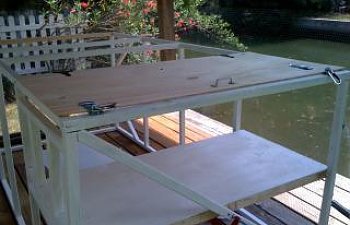 hardware cloth on, roof and ramp added
Was about to add the wheels but the bolts were too short.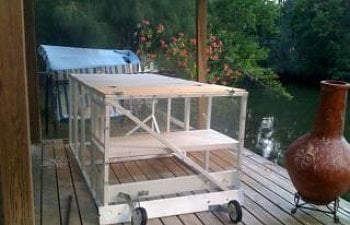 I took pictures with my other phone of the coop construction...I'll get those eventually
Here's the inside with the perch and vynl layed down.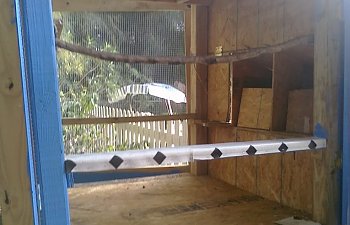 I have three open sides with each side able to open up. The coop is 4X4X4 raised about 3 feet.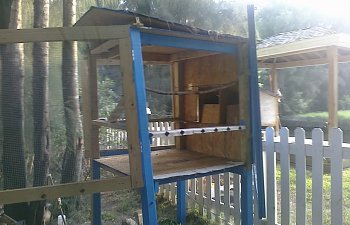 I created a large box for shavings lined in vynl, removable for ease of cleaning.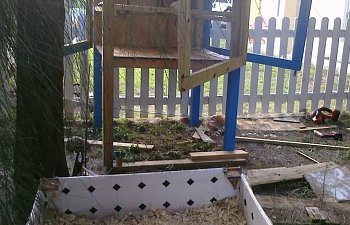 Box slides right in...I have a couple of LED lights in there for nightlights.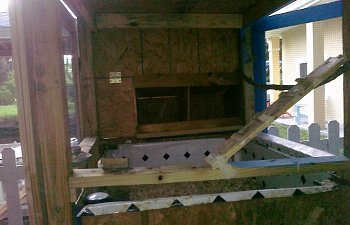 The opening to the nest boxes is on the right.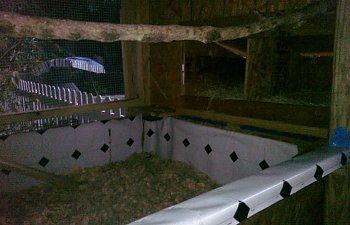 View from the opened nest box, added hay and golf balls to help things along.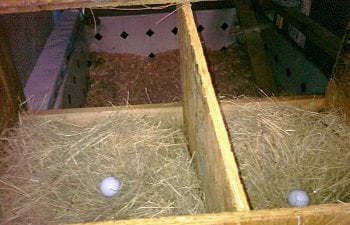 Beginning of my "tunnel" going from coop to tractor.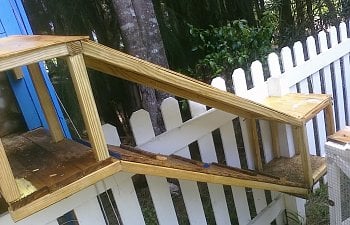 Set a few stairs...
Painted with an outdoor paint to seal up the wood.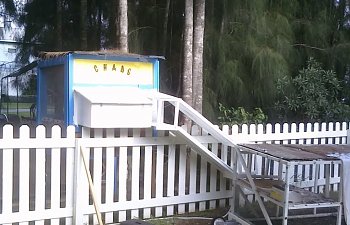 I enclosed the whole tunnel in hardware cloth, using roofer nails to nail it on.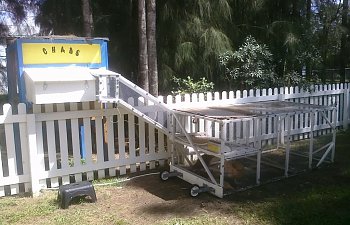 That's an automatic waterer in the chicken run to slowly fill up with water all day...it's made for dogs but it works well.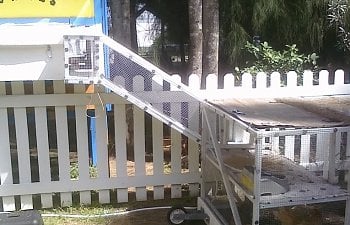 Still need to fix the opening for the run, I didn't paint it to seal it soon enough. And I need to get the roof finished.
Also...automatic door and a food feeder so I can leave home for a few days.
​