We have a new love here. After discovering Silkies and what a wonderful breed they are, my son decided to purchase one and start showing.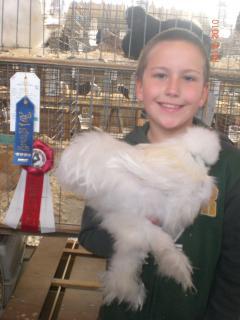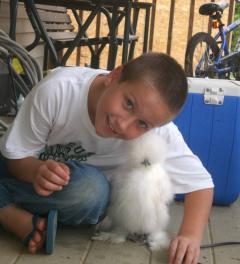 He started with a pure white silkie cockeral which he did very well in his first show, we decided to add a few more and with that, our flock has grown. This year, 2011, my son started showing a blue pullet and a splash hen and ended the season with several first place, BB, BV and his first best in show jr. division.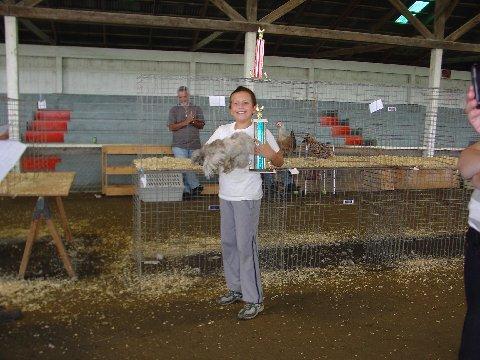 While showing the standard colors is fun, the breeding pens are where the true adventure begins. I enjoy the babies of different colors and my pens consists of paints, lavender, porcelain and any other unsual color that catches my eye. Silkie feathering is adorable, but I've got a new twist- sizzles or frizzle feathered silkies. Here is my beautiful "Flower" a splash sizzle and some of her offspring.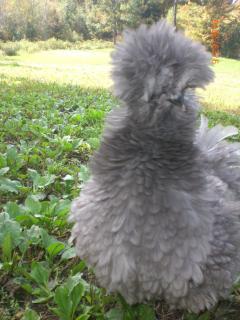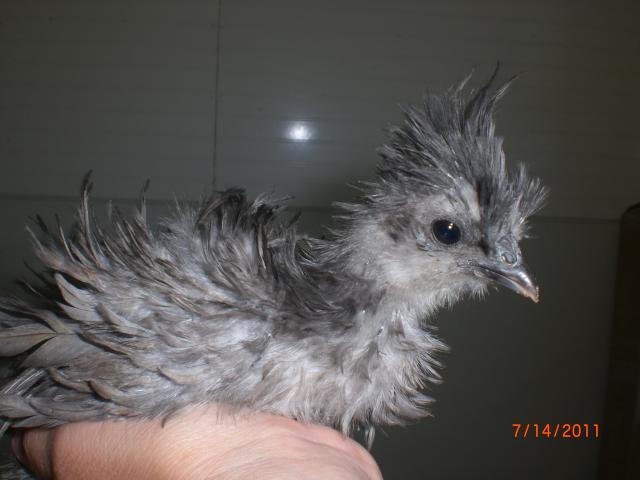 This last chick started out frizzled on the wing tips but turned out as it grew to have more kinky then curled feathering.
I have found that my sizzles can produce 4 feather types. curled, kinky, silked and smooth. The smooth chicks look like a miniature Polish and are completely adorable. I only breed frizzled to silked, never frizzled to frizzled