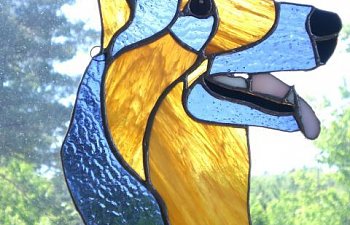 ​

The winters here in Maine are pretty cold, and really long, so during that time,
I make stained glass.
Here are a few of my projects. Many of my projects come from photos.
I make memorial stones, boxes and sun catchers and when I get really
ambitious, I make large panels. I have yet to make any chickens in glass
but I'm sure they will coming along soon.
(update, I have now completed several chicken stones)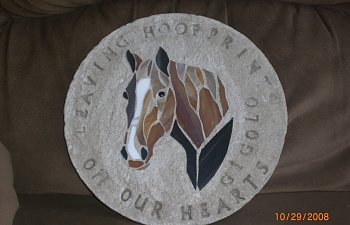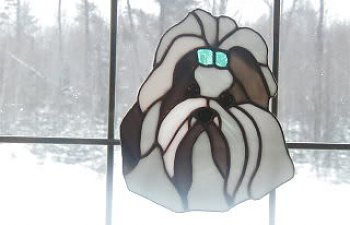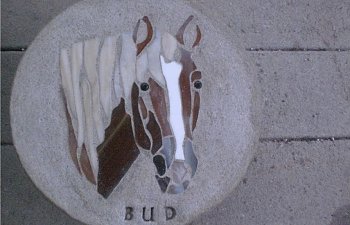 This is a lid to a box using the photo to the right.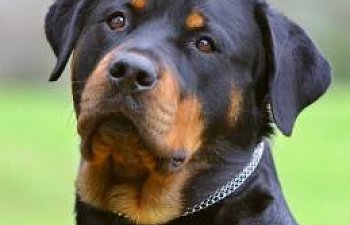 kerry stone in progress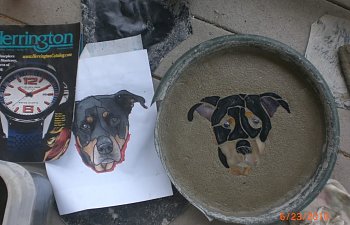 ​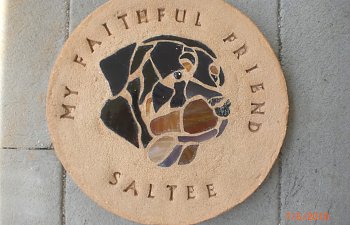 ​

I took a break from making stained glass for almost 1 yr due to illness. I have restarted on a limited basis. here is one of my new stones, and some just prior. (make sure to check out my creations page for carvings)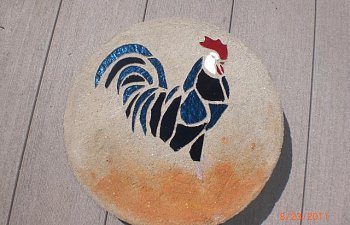 ​
​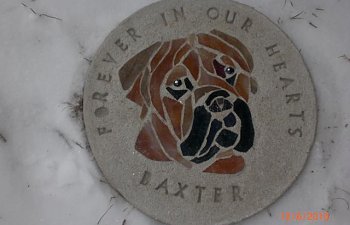 ​