What to do with extra eggs?
I don't know about you but sometimes in the spring/summer when you have a backyard flock you start getting more eggs then you can eat, soon you have them stacking up in a corner of your fridge, and in no time at all they have taken over! What are you going to do with all of those eggs? Well here are a few things I have done when in this predicament:
Egg Recipes
The first recipe I turn to would have to be quiche, its quick simple and delicious. You can make it for breakfast, lunch, or dinner; I have also found it is a party favorite. You can put anything you want in it from ham, onions, and cheese to having it plain with crust (you can make it Gluten Free as well). Listed below are just a few of the many recipes you can make to use up your eggs:
· Frittata
· Deviled Eggs (party favorite)*
· Eggnog
· Egg salad*
· Homemade Mayonnaise
· Challah bread (my favorite!)
· Enchilada
· Eggs Benedict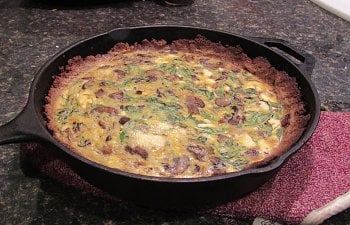 *note: I have found the easiest way to peel fresh eggs is by steaming them for 16 minutes then placing them in cold water (I mean very cold water).
***You can also check out the

Official BYC Contest - Chicken and Egg Recipes - Win a BYC Cookbook!

thread for more recipes or share a few of your own!
​
I'm not very sure where this one would fall under so I put it here

! If you don't want to eat them then you could scramble them and feed them back to your hens, they will LOVE them and it is a great source of protein!
​
Freezing Eggs
Another method of using extra eggs is by freezing them for later, that way when the cold winter/fall months come and your flocks egg production is down you'll still have eggs! You can freeze them as a whole, just the whites, or just the yolks but whatever you decide on
do not
freeze them in the shell (it could cause bacterial contamination).
Freezing whole eggs:
First get a freezer safe container (like an ice cube tray or a silicone tray) crack one egg into each well (coating the container with coconut oil or some sort of cooking spray makes it easier in taking them out) and freeze. Once frozen take out and place into a plastic freezer bag, to use them you take as many eggs as called for in the recipe and defrost them over night in the fridge. Use them immediately and cook completely. They should last for about 6 months frozen. You can also
freeze whole eggs scrambled
: whisk the eggs lightly (you don't want to much air in it) then add a pinch of salt. Also remember 3 tablespoons is equivalent to one egg. (freezing, storing, and defrosting method is the same as above)
Freezing Egg Whites:
Separate your eggs then place your egg white in a separate well in your container as the yolk, freeze, store, and defrost the same way you did with whole eggs.
Freezing Egg Yolks:
After separating lightly whisk the yolks, adding a pinch of salt to keep yolks from getting grainy. One tablespoon is equal to one egg yolk, so you can freeze it how you like just remembering to put one tablespoon for each yolk required in the recipe. Freeze, store, and defrost the same way as the whole eggs.
Selling Eggs/Trading Eggs/Giving Eggs Away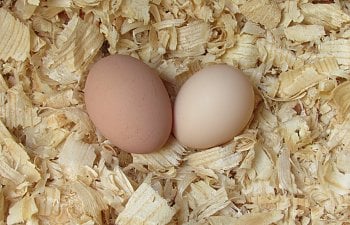 If you have friends and family who love fresh eggs you could just give them a dozen or two to show your appreciate them (I'm sure they will appreciate it

). Another option you should consider is selling your eggs. Now you don't have to start a big business or anything, you can just call up a few friends and ask if they would like to buy some fresh eggs from your flock. I have found that whenever I do this they grab at the offer. As for price, I sold mine for $2.50 which is pretty cheap for fresh eggs. Check to see how much fresh/free range eggs are in your area, you may find you could make a small profit. Even though I don't make a small profit it does help me pay for my flocks feed as well as bedding. Then lastly (but not least) you could trade your eggs with a friend who grows fresh produce, or makes jams, or honey, or anything else!
Remember these are only a few things you can do with your extra eggs, so get creative and don't let those eggs go to waste! Feel free to ask questions or share what you do with your eggs in the comments below. Thanks for reading!
*Be sure to read the comments, there are so many helpful ideas shared by members!*
​