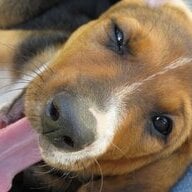 Gender:

Female

Location:

Occupation:

Christian, Daughter, Sister, Friend, Student
TheKindaFarmGal
Free Ranging, Female, from Somewhere in the Universe
PUUUUPPPPPPYYYYYYYYYYYYYYYYYYYYYYYYYY :hearteyes *squeals and falls over ded* Mar 28, 2018
Loading...

Loading...

About

Gender:

Female

Location:

Occupation:

Christian, Daughter, Sister, Friend, Student

Real Name:

Abigail - but you can call me KFG, or FarmGal, or Kinda, or Kindy, or whatever you want. And yes *sigh* even Kentucky Fried Girl, HeavensHens88 :D Other names are Your Kentucky Friedness, Your Royal Friedness, etc.

What's your main reason for joining our community?:

Well, I have poultry. And I like the community. :D

Christian teen girl living in Brazil with my family!

Home to:

1 peacock - IB

2 budgies - One green male, one light blue female.

2 guineas - cock/hen pair, pied pearl gray

6 Muscovies - 5 french whites, one other color

1 duck - Pekin

70+ chickens - mostly just mutts of many different colors and sizes.

A ton of tilapia

Koi - not that expensive type. lol

10+ rabbits - getting more and breeding for meat, some sale

2 cats - one male one female

4 dogs - two brother/sister pairs. All mutts, 2 BC crosses.

2 cows - Jerseys for dairy, though not the classic color. A cow and a heifer who is 1 yo. Both to be bred soon, lost the last calf.

1 secret animal that is really awesome.

And last but not least puppiiiiiiiiieeeeees

Usually hatching something! I used to have a pet burrowing owl (rescue) and quail for eggs.

Also have lots of fruits and veggies growing here!

Romans 8:38-39

For I am persuaded, that neither death, nor life, nor angels, nor principalities, nor powers, nor things present, nor things to come,

39

Nor height, nor depth, nor any other creature, shall be able to separate us from the love of God, which is in Christ Jesus our Lord.

1 Peter 2:17

Honour all men. Love the brotherhood. Fear God. Honour the king.

Interact

Signature

I am a CHRISTIAN ~ Thanks be unto God for His unspeakable gift. (2 Co. 9:15)
Home to a peacock, budgies, guineas, ducks, chickens, tilapia, koi, cats, rabbits, dogs and cows. Have had quail, an owl, and more.

Loading...

Loading...

Loading...