Jan 11, 2007
7,178
74
306
Hi!
I have 15 eggs (layed 20th, 21st, 22nd) from my blue, splash, black bantam Naked Neck pen that can ship this afternoon or tomorrow morning.
Got 18 now for this box.
Price for these is $20.00 plus 'actual usps Priority shipping'. I'll need your zip code to get the total.
PayPal only to
tubersnroots@bellsouth.net
.
The hens are blue, splash, and black NN's and are a mix of Naked Neck x Silkie x Cochin.
Here's one of the splash girls:
There are also a couple of blue Frizz NN girls in the pen:
The roo is a little blue Naked Neck.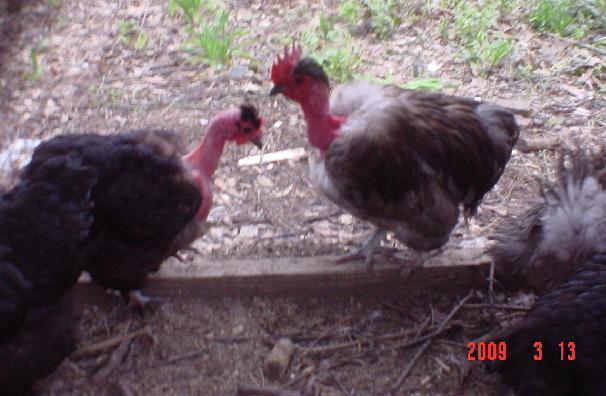 Here is a link to how you can expect your eggs to be
Wrapped & Packed For Shipping
.
Thanks!

Lisa
Last edited: