You all know that I'm terribly new at having chickens and please forgive my ignorance with these sweet birds.
Yesterday, I just sat helplessly and watched the second of my Black Tailed Japanese Bantams die in my hands..

The first started to just sit there and tick her head and she was panting or gasping for air. (They are all around 4 months or 5 months?) I called the vet, he said to give her a shot of anitbiotics-we did and she had convulsions and died.

Now, a week and half later another bantam is acting sick-not gasping, but just sitting there and stumbles when she tries to walk. She won't eat or drink.
I put Wormer in their water thinking the whole coop covered with worms. 24 hours later, I clean the waterers and put Apple Cider Vinegar in their water.
I brought the little Bantam in and she feels lighter than normal. Her little bone is showing under her chest between her legs (is this normal?). I put her in a box in the warmth and dribble Pedialite in her mouth and later in the day give her Apple Cider Vinegar. Her head is droopy and she can't hold it up. (I'm crushed!) Mom gives her a shot of the Anti-Biotics again and she dies shortly after.

After holding her, I saw tiny bugs crawling all over!!? I don't know what these were?? But they were very small and fast.....
I'm at the point of letting all my chickens free range for now and try to disinfect the coop. I'd rather they play outside and get of the dirt bottom coop and enjoy life than just get sick and stay inside.
Any tips? Suggestions?
We did bring other birds from different farms as we are trying to build our flock and I didn't know that we shouldn't do this.
They have been wormed. When should I put wormer in the waterers again? And the Apple Cider Vinegar is in their water now.
We feed them a mixture of the crumbles with 3 way scratch because we have 3 peafowl, guineas and 1 turkey in the coop as well.
Also, my hen stopped laying.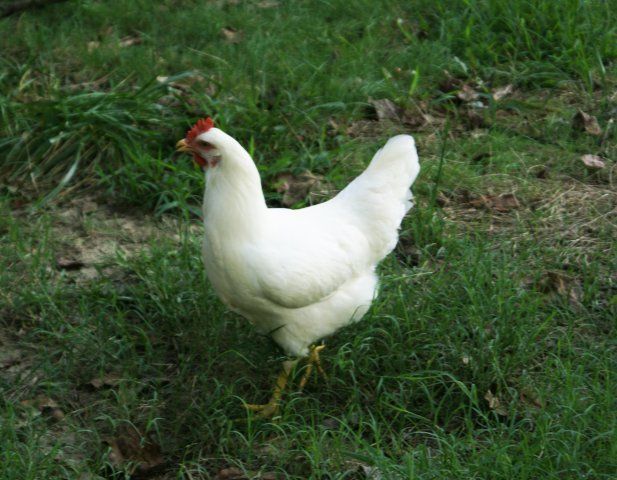 And my favorite hen, Cleopatra stopped eating, won't run from me and has lost A LOT of weight this weekend... she has greenish runny poop stuck all in her pretty feathers, too. Is that normal?
Please help, my chicken master friends!!