I have 14 Ameraucana (aka Easter Egger) roosters for sale, hatched 1/28/11. They're beautiful, real docile, and very healthy. I won't ship them, pick-up only. If you're interested or have questions, please don't bid, just post on this thread, PM, or Email me.
Asking $3 each, or two or more for $2 each. Any that don't sell I'll butcher.
Here's some pics of a few of them (most of them are not pictured, if you're seriously interested I can get pics of all of them). Thanks for looking!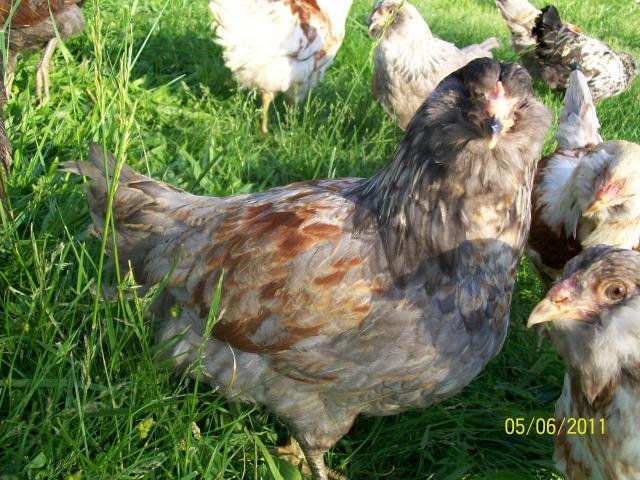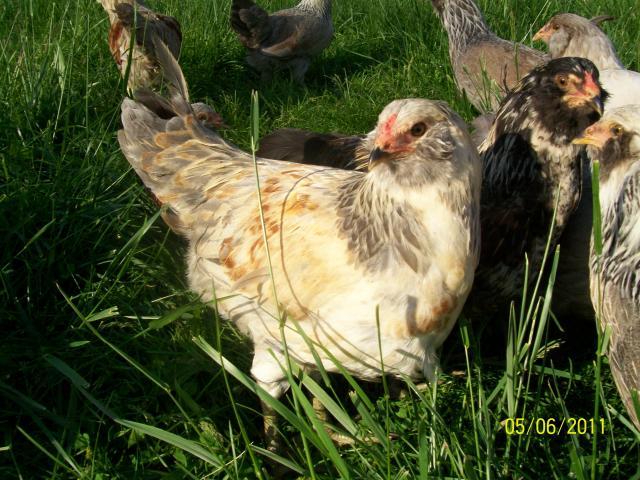 There's some pretty roosters in the background of this pic (the chicken in the foreground is a pullet I'm keeping)...