4½ wekks...OOPS MAKE THAT 7 WEEKS! basically black but a very deep red (think RIR red) breast and this week the breast area is developing black "polka dots"
Here is main pic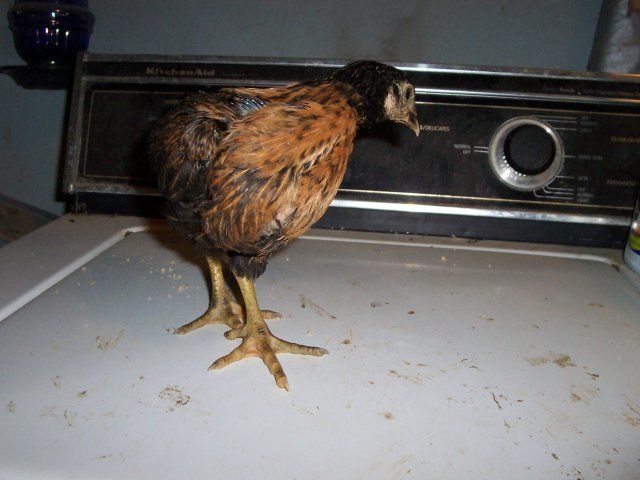 And here is a closer one of "polka dots"
Any ideas?
TIA!
Excuse the dirty washing machine top... I had just fed them and hadn't cleaned up yet!

edited to correct my math on the ages! Lawd they grow fast!
Last edited: