I am very new to owning chickens just this year I got my first flock. The newest members are still very young and I am unsure as to what the are. I actually don't even know the breed so if you do please let me know. I think they're all pullets but I heard that if there's a rooster present their rooster features will not show for a little while longer. I also am not sure if the cold of December could be affecting their combs and waddles. I am not sure how true that is but that's why I'm here to ask since there is a rooster in the flock. Currently they are about 4 1/2 months old.
The first one I'm pretty sure is a pullet but the second and third is where it gets complicated.
This one I'm most unsure about as it has a very rooster looking tail to me and the comb and waddles are bigger than the first one.
And the third one I just don't have any idea. It has a bigger comb and waddle than the first one and about the same as the second.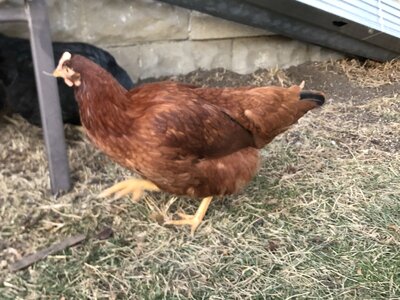 Sorry for the bad picture quality, it is due to me and a little of my phone camera just being bad.