We will be 5 weeks old on Monday. We came from MyPetChicken.com and we are supposed to be hens but we know they can't be 100% sure. None of our sisters have this much pinkish in their combs yet and the pink doesn't show up as well in these photos as it does in real life. Anyone have any ideas? Thank You!
I am either Dumb or Dumber... (my humans can't tell us apart) and Im a Barred Rock.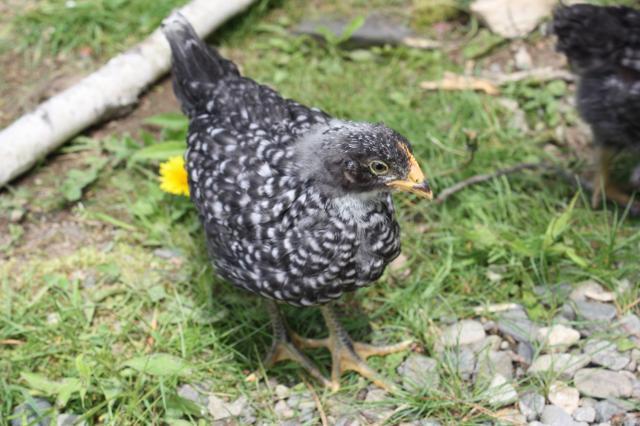 My name is Gizmo and I am an EE.