The girls are laying like crazy and FERTILITY is AWESOME right now so I am able to offer up for your consideration 12+ extras of my Bantam Silver Laced Wyandotte hatching eggs. I should be able to send quite a few extras!! Eggs are individually bubble wrapped and padded well with lots of finely shredded paper and packed in the large USPS Priority box. I mail eggs on Tuesdays and Saturdays and will get them in the mail just as soon as I have enough collected. All though I package eggs very well there are just too many things that can happen to them once they leave my hands so there are no guarantees implied on eggs. Silver Laced Wyandotte's are one of my favorite's. They are just so striking against the freshly mowed grass. My Roo is just beautiful and my girls all have excellent lacing and nice tails. I would like to see better combs on a couple of the hens and I am working on this. I hatched out several chicks earlier in the year and I actually planned on keeping all of them for myself, they were that beautiful, however sadly I had a skunk get in to there pen and kill all of them so I am starting over with some newly hatched chicks. Hopefully they will be as nice as the group I just lost. This is a PayPal auction. Please pay promptly at the auctions end. I will send the winning bidder a private message at the end of the auction.
Thanks for looking and good luck bidding!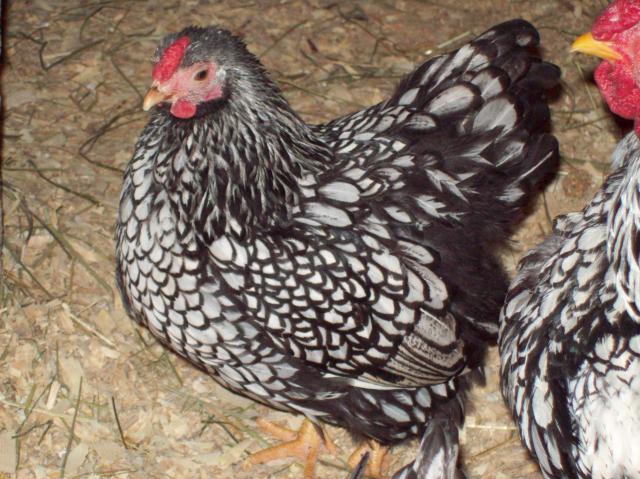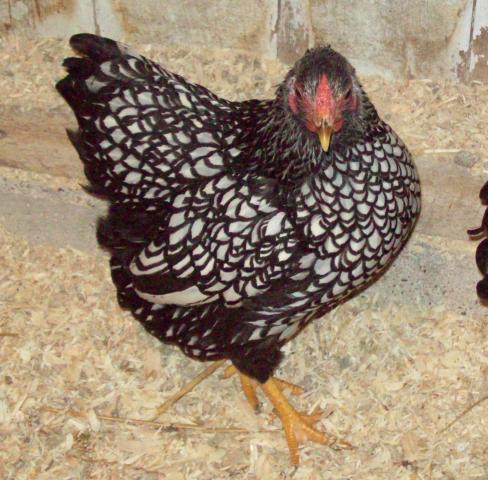 This photo is being used with permission from "Attack Chicken" this is her little pullet "Cookie."