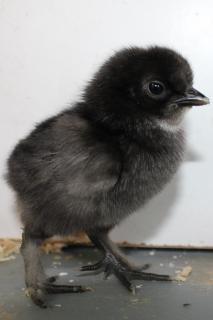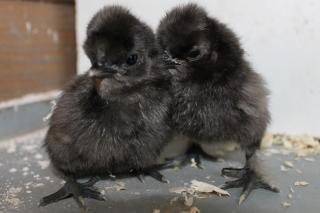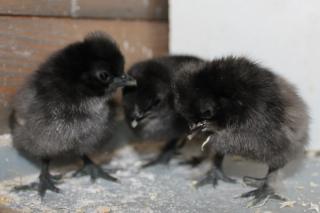 Here's my latest chicks, hatched yesterday- we think!
Sneaky Silkie hen went boody much earlier than we had thought!
She must have got friendly with my black & white Polish Crested Rooster and we just thought he'd been going for little walks with her and showing her his dancing skills!