Apr 24, 2015
2,376
9,740
527
​
Hello BYC! I wanted to go ahead and open this thread again early to see if there would be interest in our handmade, wood-burned ornaments featuring your breed of chicken, duck, or any animal in a simple design. They make great Christmas gifts, and unique pieces for your tree, so I wanted to make sure to post in advance of the holiday season.
These pieces of wood are Poplar, and very light-weight. I have attached photos of some of the ornaments we have made in the past (not just animals). I do not use stencils, and draw everything on by hand.
If you'd like a name instead of the breed, let me know please. This will replace the breed name you see in the photos.
WOOD-BURNED Ornaments are $3 a piece plus $4 postage for one = $7 (Or if you purchase more than 3, the postage is free!)
PAINTED Ornaments are $5 a piece plus $4 postage for one = $9 (More than 2, postage is free)
If you're interested in a painted ornament instead, or have any other ideas, please don't hesitate to message or comment. Please consider gifting these to fellow farmers and backyard poultry lovers you know!
I will add more photos as I make more throughout the year. Thank you for having a look and have a great day!
See past works at
www.wolfbranchart.weebly.com
OTHER EXAMPLES: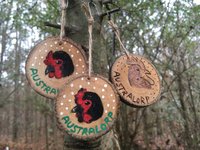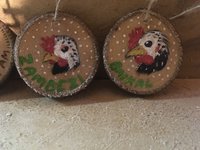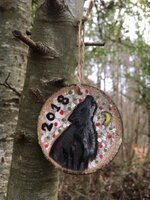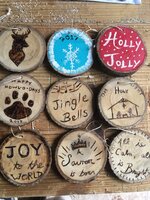 Last edited: