Apr 16, 2011
2,241
18
161
This is Gizmo my micro muscovy. She is 8 weeks old this coming weekend but you would never guess that

She loves to lay in my lap and sleep. Uses my arm as a pillow to!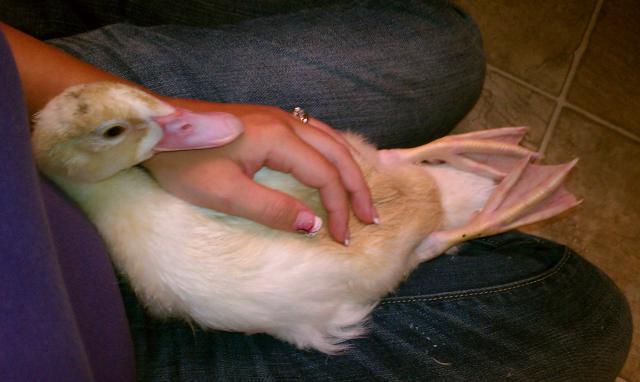 Just so no one thinks im holding her down....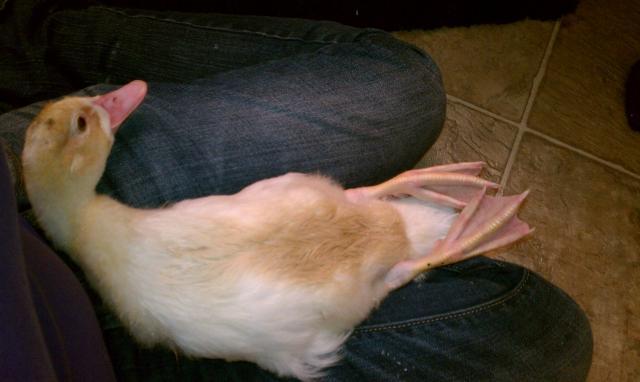 She is also quite the climber. Made it all the way up there on her own. (she can jump really high)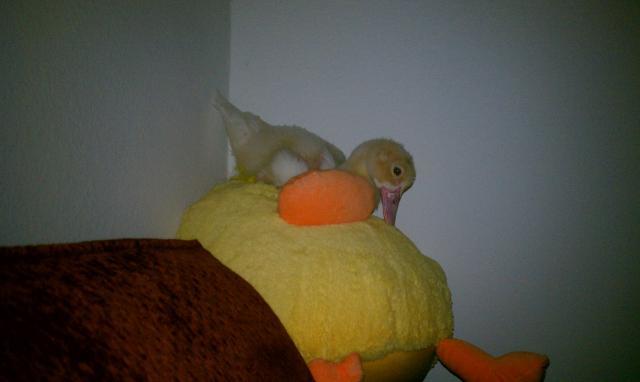 Duck on top of a duck!