Got this gorgeous <1yr old rooster from a lady(Free!!!). She told me he was araucana that wasn't up to standards. He's more lengthy and has a tail but its sparse because he's not supposed to have one is what she said.
She seemed to know her breeds and said he came from Little Gem Hatchery. Well I see they dont seem to have aruacanas now but did they last year?
He has no muffs and I'm unsure about a beard.
She said he was
splash
but I dont know
?
!
So what breed?
Would you call him an EE? or a 'not up to standards araucana'? or araucana X? It really doesn't matter to me I just want to know what im crossing with my EE's!
What would you call his coloring?
He's white. but he has black, mahogony spots and creamy highlights.
Oh and he's the sweetest thing EVER!!!

Does he have a beard?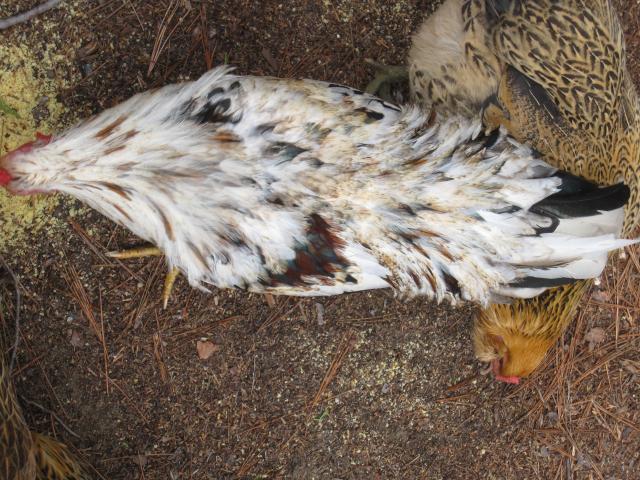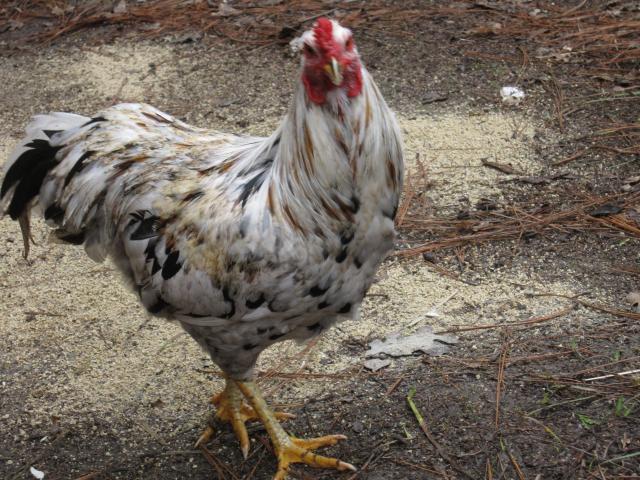 Here's him eating with his girls just cause its cute!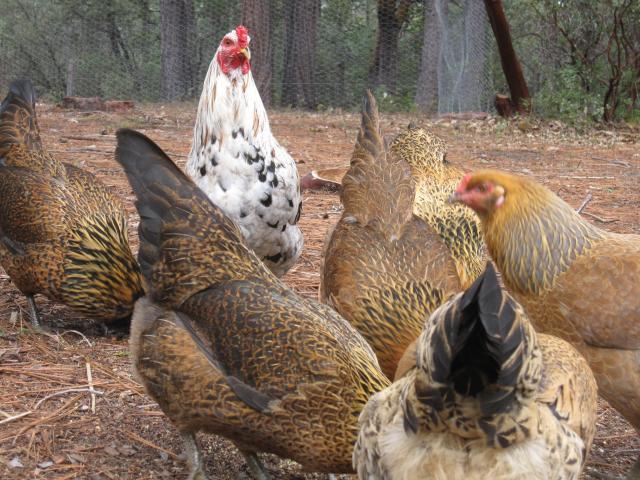 Thanks for looking!