Hi all,
Yesterday was a beautiful day here in Eastern Iowa, a little chilly but sunny with no wind. I decided it was the perfect day for coop cleaning and guess what I found! Our first egg! I'm not sure who laid it, I think one of our black australorps, or one of the red stars. Here's a picture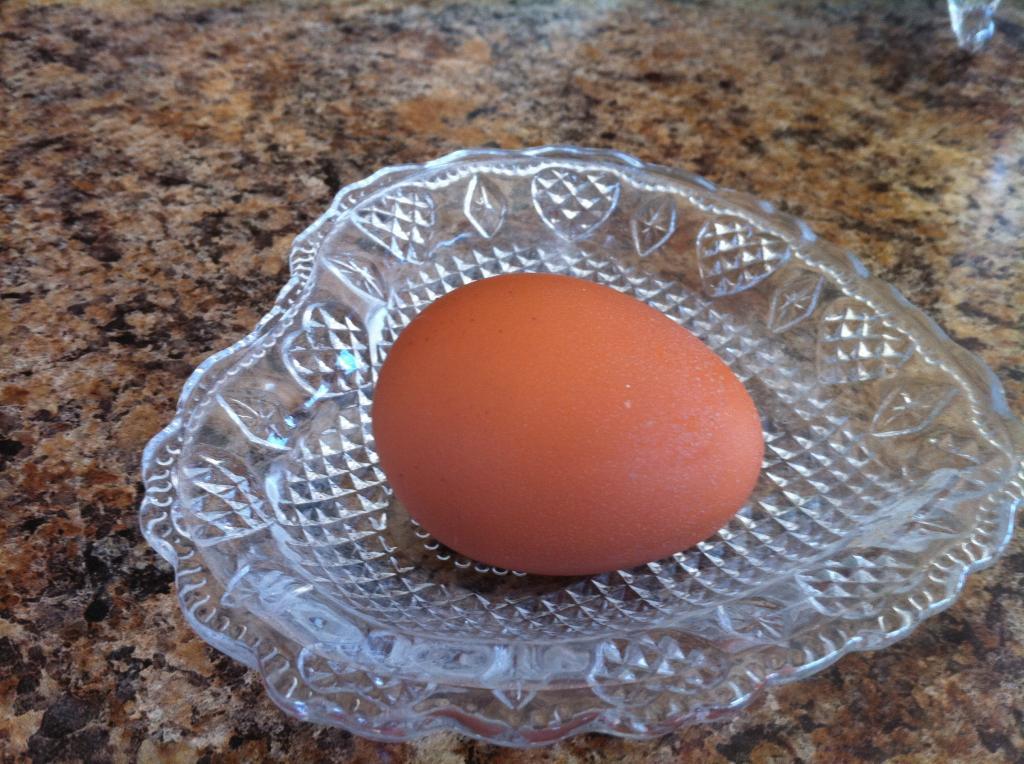 Here's a picture of the egg next to a large store egg for size comparison. It's the one on the left.
This morning when we left for church, no eggs. When we got home from church, two eggs! Two laying hens! They will be 23 weeks tomorrow. Here are today's eggs.
Thanks for letting me share my excitement!
Rochelle