Yahoo we have one Rhode Island Red half zipped, another pipped, we also have two Arucanas pipped!

It's only day 20 also!! So that's 4 of 12. Bring on the chicks.
Here is a pic of the RIR that is zipping, about 2 hours ago. Its a little further along now.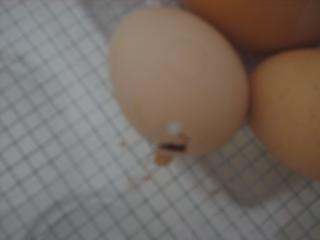 And here is a pic of all our little eggies about 7 days in incubation.
Also a big shout out to TRIPP and CRAZYCHICKENLADY and NICOLA for staying up with me all night while my chicks started to pip! You guys are awesome!!!

John and Julie B.
Last edited: